Gambling news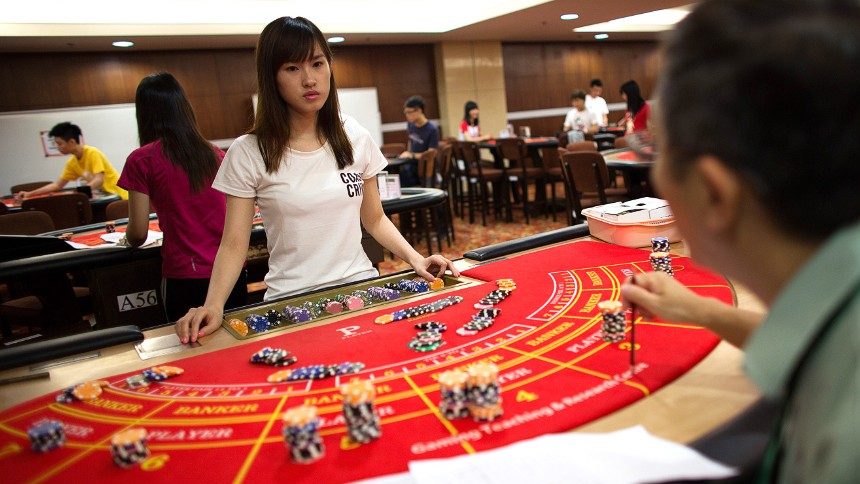 Chinese High Rollers are in Search of Great Casino Attractions
12th October 2015
With millions in their pockets, Chinese high rollers look to gamble only at the most exquisite casinos.
The standard plan for high rollers normally involves staying in a fancy suite, making use of the special treatments offered by the hotel, and of course having an exclusive gambling adventure. But when it comes to gambling for Chinese high rollers, the standards are far greater as they cannot be easily impressed.
Hong Kong property developer and gambling tycoon David Chiu has experience in the casino business, and knows what Chinese high rollers are all about. Due to his vast connections and the personal standing with them, he is able to deliver an insight into how Chinese high rollers operate on a regular visit to the casinos.
Dropping a few million at the tables is standard practice for Chinese high rollers
David Chiu said in regards to the Chinese high rollers, "They are not easy customers, but they are great customers. Why do I say they are great? They lose a lot of money. In pure numbers, they are good." This means that casinos will welcome them at any time with open arms, and will oblige to their every wish.
"If you ask me who the richest people are in Hong Kong, Beijing or Shanghai, in theory we should know them and we obviously do," remarked the 61-year-old businessman. He also commented how silly they can get at times, not caring much about a six-figure gambling loss but getting upset over how much they pay for a simple coffee. "High rollers drop $2 million, but they are very concerned about being over charged for a coffee. For the Chinese it's just as important they get a shark fin soup in a Chinese restaurant as it is a private jet turning up in Shanghai."
According to Sydney Morning Herald, Chiu said that the smallest details are observed by Chinese high rollers when they hit a casino. VIP clients normally be impressed by the minor things that are perhaps imperceptible at first notice, while private airplanes and mega yachts will only reach to a certain point in really appealing to them. So instead, the secret is to offer something out of the ordinary that cannot be experienced at ever other casino. That is why David Chiu is looking to open up an ambitious casino resort in Australia.
Chinese high rollers face problems on the mainland
David Chiu comes from the prominent Hong Kong Chiu family that operates the Far East Holdings International, a firm heavily invested in property development, although also having financial and other services. They also have significant projects in Australia, where they have now set their sights on developing a mammoth casino resort in partnership with Chow Tai Fook Enterprises.
The two companies will invest an incredible $3 billion to see Queen's Wharf casino resort come to life, for which the expected date of completion is 2022. This will serve as an alternate destination for Chinese high rollers, as they seek to play some place that does not cause constant problems for them.
Macau has served Chinese high rollers as the casino playground that is located right on their doorstep, however problems have recently emerged that reduce the amount of gambling action. Chinese high rollers have a hard time transferring their money to Macau, and the use of casino junkets has proven an arduous task at times. It also hasn't helped that Macau's numbers have fallen in recent times, so people naturally respond to the attraction of one particular place.
David Chiu has made comments on the Chinese and Macanese casino matter, stating, "Some people are saying China is trying to run down Macau – that's not right. Of course you don't want to destroy a city." He also stressed that corruption plays a big part on the mainland, which in turn can affect the number of Chinese high rollers visiting Macau. "I think for President Xi Jinping the bigger picture was that corruption in China was serious for the last 10 years. And it's a tough battle for the new leadership because some of the battle was the fact that some of those guys were powerful and rich. So for him to do this crackdown is not an easy journey."
Image credit: CNN