Uncategorised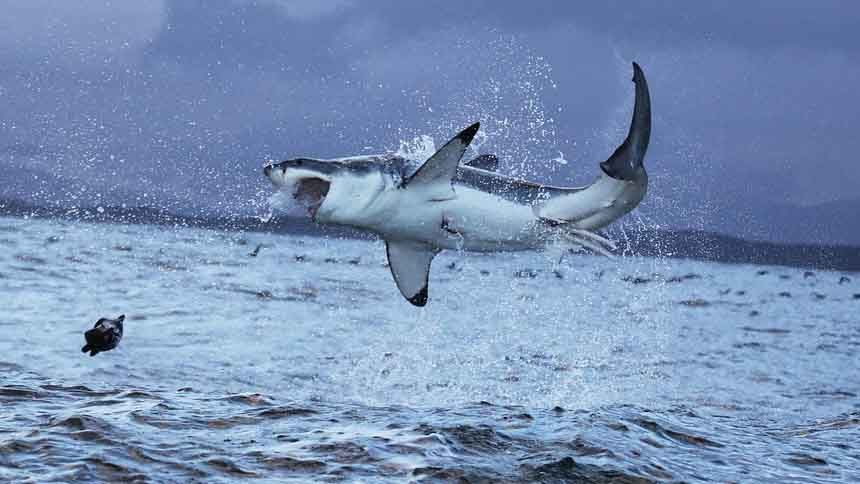 Bet on Sharks – The Weirdest and Most Unexpected Wager of 2020
22nd July 2020
MyBookie, an online sportsbook, offered a very interesting wager. You could bet on sharks. More specifically on the migration pattern of nine great white sharks of North America. However, the option was canceled by the organization which follows the more hundred miles journey of these majestic animals. Let's take a closer look what happened exactly and how can you satisfy your desire for extraordinary bets like this.
Probably, you wouldn't learn from the latest gambling news that great white sharks travel more hundred miles every summer without this bet on sharks. And that these scary animals are one of the most important participants of the ocean's fauna. Still, this offer was controversial in front of the biologists. So, they suspended it a day after it's made (on the 18th of July).
By the way, as the sharks are still on their journey, and MyBookie still negotiating with Ocearch, there is a chance for the resume of the offer. We are all sitting on pins and needles on how this will shake out.
What made sportsbooks to offer a bet on sharks?
The answer is as obvious as unfortunate it is. The current situation caused countless event cancellations. Thus, it caused a lot of headaches for bookies, who literally couldn't offer any wagers on sports. They tried to focus on the future of esports and on other less popular sports like table tennis or darts. Still, the punters rather choose novelty bets than these. So, the time for weird bets had come. The father of the idea stated the following:  "With no sports running, we've had to get more creative than usual… The shark is a good animal for this, it follows some of the same migratory patterns, so you can set odds on it. We kind of know where it's going to go, but we don't know when it's going to get there."
Right after the wager have been made, Ocearch suspended it
The sharks are followed by an organization called Ocearch. As their name says, they are doing ocean researches. The funny part is that they got informed about this special bet on sharks via Forbes, without their permission. So they made the necessary steps and contacted MyBookie to suspend their wager.  Ocearch said: "At first, I thought, we can't be doing science and gambling at the same time… But this is totally out of the box. If you're thoughtful, you ask, 'How could this manifest?'" – They also highlighted, that over this, their biggest problem was that MyBookie didn't ask any permission. They simply just mined the information from Ocearch's website and used it for their own purposes.
By the way, to protect themselves, they pointed on the fact that this silly bet on sharks can give some positive attention to the fierce predators. Since they are mostly known as monsters in the mainstream because of the blockbusters like Sharks or Shakrnado. They also said (of course after the realization of the scandal) that they are happy to support Ocearch and other likely organization with some part of their profit. Even if it's not a "million-dollar business"
Where to find further options like the bet on sharks
In the past, there ware many wagers like this bet on sharks. Wagering on wildlife is always unexpected and more exciting than any regular football or horse bet. In 2015 William Hill created wagers on the spring migration of cuckoos. Later, they donated £1,000 to the organization which helped them to follow the birds. Earlier in 2008, there was another famous attempt. The Great Turtle Race.
And as time goes by, in the age of online betting. a bet on sharks isn't your only "out of the box" option. There are countless silly, weird, and even shocking wagers on the online sportsbooks sites. Your best option to find something interesting according to your taste is the 1xBET Sportsbook. If you take a look at our review about 1xBET, you can see that they are not just one of the biggest sites but also one of the most entertaining ones. They have wagers on the most different sports and unexpected categories.