Gambling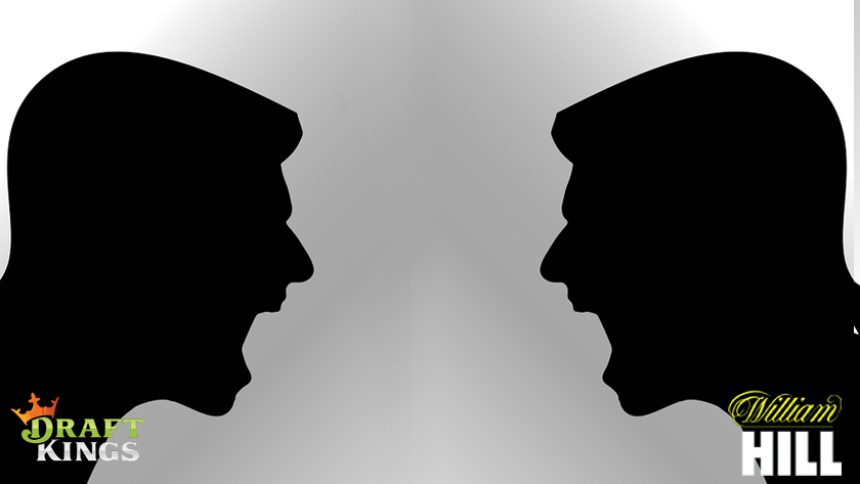 The US DraftKings and William Hill CEOs Come Head to Head at Conference
31st March 2019
In this article, we'll be focusing on the US and a story which unfolded during a sports betting panel. The incident happened at the American Gaming Association's Sports Betting Executive Summit, when DraftKings CEO Jason Robins had a "heated exchange" with William Hill US CEO Joe Asher. Let's take a look at the debate between the DraftKings and William Hill representatives.
If you've been following the latest online gambling news, you'll see that there's many various stories coming from the US. Well, about a year ago, the US Supreme Court lifted a federal ban on gambling outside the state of Nevada. Since then, several states including New Jersey have taken gambling within their borders.
DraftKings and William Hill US Have Heated Exchange
The two CEOs were speaking at a panel which also included Greg Carlin, the Rush Street Gaming CEO and was moderated by Darren Rovell, Senior Executive Producer at The Action Network.
There is a video which is also available on social media and it has been said that this is not the first time the two have clashed. Perhaps that's because of their strong viewpoints of success and determination.
Previously, William Hill US CEO Asher has stated that daily fantasy sports (DFS) is just another form of gambling which would damage DraftKings' prospects in the Silver State.
CEO Robins believes that Asher is simply jealous of the achievements of DraftKings and that his own company will not come near the popularity of the daily fantasy sports site.
Here's a dialogue of the exchange between the two DraftKings and William Hill CEOs.
Robins: "I agree with (MGM Resorts CEO) Jim Murren creating a good environment means not trying to restrict competitors. Part of what's caused a lack of innovation, lack of opportunity, in the gaming industry has been in-fighting.
"You asked me about Nevada, I said it was a tricky state because of guys like Joe [Asher] running around telling people we're bad and need to be shut out."
Asher: "I never said that."
Robins: "Well you testified about it in Nevada."
Asher: "I said it was gambling, DFS was gambling."
Robins: "Either way 19 other states are for it. The point is, Joe, that's not really your motivation. Your motivation is you don't want us to compete with you. Which is totally understandable. I get it, you're not able to keep up with us. That's the problem with the industry, people like you. (Points to Asher)"
Do you believe there will be another sequel to this dynamic discussion between the DraftKings and William Hill US CEOs? Let us know in the comment section below.