Gambling news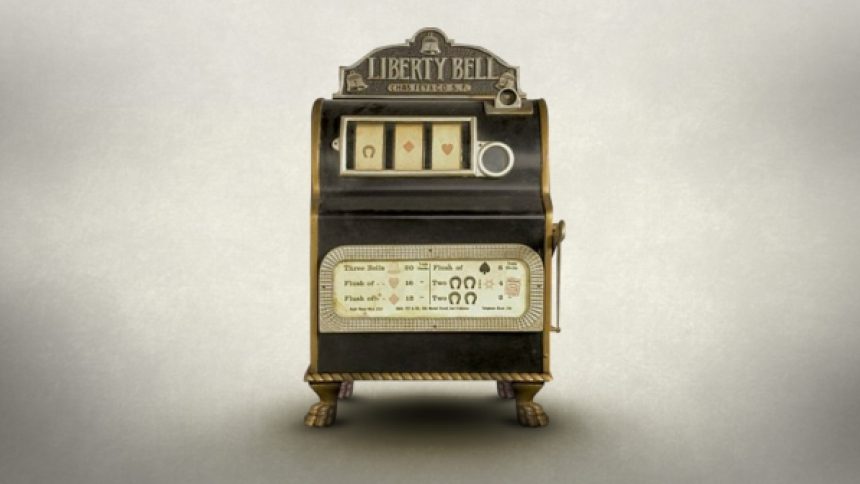 The History of the Slot Machines
27th July 2018
Nowadays, slot machines have many various forms and shapes and are accessible almost anywhere. That is to say, slot machines are in casinos, as well as online gambling sites. What many people don't know, is that slot machines are the source of 60% of the profit casinos generate. Now, we will be taking a trip down the history of the slot machines. 
Before we start our journey, we would like to remind you about our page, Gambling Herald. We have a list of online casinos, with their ratings, and what is to be expected from each and every one of them.
Not only that, but we also deliver information. Take a look at the latest online gambling news. On that page, you'll be able to find all the hottest stories online.
The First Slot Machine, Liberty Bell
It all dates back to the late 1880's in San Francisco. A man known as Charles Fey built the first machine with three reels. There were 5 symbols on the machine, which turned out to become a major success. Since then, Fey has started a trend in gambling. This trend keeps the equation of supply and demand intact.
So why slot machines you may wonder. Well, that all boils down to the fact that the games are extremely easy. A player doesn't need any skills to win. The games are very easy to play and another major point is that they are very short. A gambling player will know that with his ability to make a small bet, he may be able to make a win in a matter of seconds.
How Technology changed the History of the Slot Machines
The early days was built using mechanical design, however, in today's game, most slots are based on computer chips. Technology has only taken slot machines down a path of more popularity. The basic foundations of the game are still based on the original model. Players put in money in hope to win a lot more than can imagine.
The game gives the illusion of skills, however, it is all based on chance. If a player has a luck in his game, whilst pulling down the lever, or pressing the button, he will see matching symbols meaning a whole lot of money.
What gamblers now see in technology is different approaches. In the old games, you would need matching symbols to create a profit. Nowadays, as variations have been introduced, players can win from having one special symbol, or have a few matching cards even if it's not all of them.
Progressive Slots In Gambling
Finally, the history of the slot machines has brought us to progressive slots. These slots are possibly the most interesting as a percentage of the losses builds up the jackpot.
These slots are not available everywhere, and therefore are all the more interesting. Hitting a jackpot on a progressive slot can make a fortune. Just take a look at the $1.3 million winner last week!
All in all, the history of the slot machine has developed greatly from the original one Charles Fey built. Nowadays, it is possible the most enjoyable machine to play in casinos, especially for gamblers without the enjoyment of table games.