Gambling news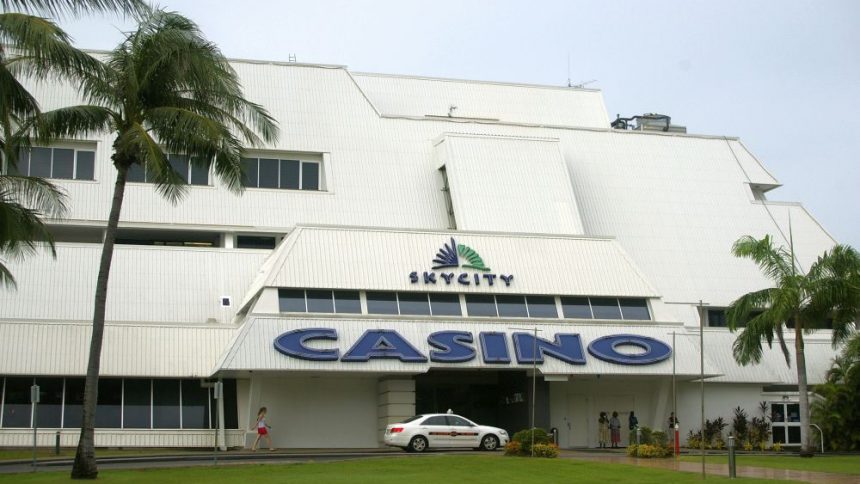 SkyCity has Sold their Darwin Casino to US Operator
20th November 2018
In this article, we'll be taking a look at SkyCity and how they've sold a top casino in their latest move. The story comes to us as a potentially huge deal. So who have they sold the Darwin Casino and Resort to? None other than Delaware North, a US hospitality company. Let's take a look. 
At the latest online gambling news, you'll find many shreds of news in which we are analysing the gambling market. Does it come as a surprise to you that SkyCity has sold one of their most popular casinos? It certainly took our shock.
SkyCity Plan to Move Forward
Going back to 2004, that was when the New Zealand company SkyCity first purchased the Northern Territory land. Back then, they had paid A$195m. Earlier this year, the Australian Financial Review reported that the casino complex could be worth between A$200m and A$250m.
So why would SkyCity only sell it for A$188m? Well, even though the agreement has gone through, it excludes the Little Mindil property, which is likely to be sold in a separate process.
We have reported a few words from Graeme Stephens, CEO at SkyCity Entertainment Group:
"I'm really pleased that following a very competitive tender process Delaware North had emerged as the successful bidder."

"They are a highly respected and well-established hospitality and gaming company and I'm very comfortable handing over the business we have built up over the past 14 years to an operator of this calibre."
For the finalisation of the deal to go through, it is still subject to approval. Should Northern Territory Attorney-General Natasha Fyles give it a green light, it'll all be finalized.
So what is the future looking like for SkyCity? Mr Stephens had also given his answer on future plans for the company and their next targets:
"The sale is consistent with our 'capital lighter" strategy to sell non-core assets and to allocate capital to assets and business which we feel are aligned with our long-term strategic objectives."

"It also allows us to concentrate our Australian activities in Adelaide, which is undergoing a A$330m expansion."
We will be keeping a close eye on future developments at SkyCity. In the meantime, the Darwin Casino and Resort looks to be managed by a new operator, Delaware North.