Gambling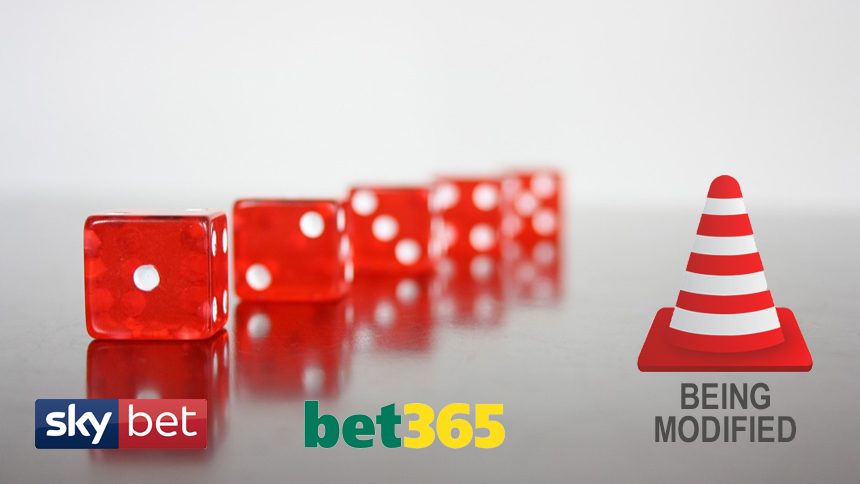 Sky Bet and Bet365 Are Preparing for faster in-play betting
8th February 2019
In this article, we'll be taking a look at how two massive gambling operating companies, Sky Bet and Bet365, are looking at modifying their system to make in-play gambling all the simpler and much more efficient. This is a move which will increase the speed of in-play products. Let's take a look.
According to the latest gambling news reports, the two operators, Sky Bet and Bet365, will be looking to modify their gambling functions by launching a Fast Player Statistic Feed. The feed, which was developed by software providers Perform, will allow gamblers to incorporate player and team stats into bet-builders and request-a-bets.
Sky Bet and Bet365 are First Customers
So, with this new technology, Sky Bet and Bet365 customers will be the first ones who will be able to access the new feature. John Harlow, Perform's SVP Betting, said the following:
"If you're a bettor following in-play events like shots, tackles and passes, it's like you're watching an entirely new game.
"Goals are still the most important thing of course, but shots happen ten times as frequently as goals, and from a wider spread of players, so the new Opta feed has given a way for operators to create compelling new player-focused experiences that occur throughout the 90 minutes."
Operators can either use the real-time data directly or use price providers accredited by data supplier Opta.
The new feature has been boasted about by Sky bet as a promotional campaign, however, it will become all the more difficult to advertise this in the UK. That's because the UK is set to make a ban on gambling ads during live sport. From the start of the next Premier League season in August, Sky will cut gambling advertising to one advert per commercial break.
As for Bet365, the gambling operators are set to expand to the US gambling market having been waved a green flag from the New Jersey Division of Gaming Enforcement to start operations there. It is said they will partner-up with Hard Rock's online sportsbook and they already are teamed with Resorts World Catskills in New York. As for the state, New York is still yet to fully approve regulated sports betting.
It seems that both Sky Bet and Bet365 are headed in the right direction and their new Fast Player Statistic Feed will only bring about more hype for the company.