Gambling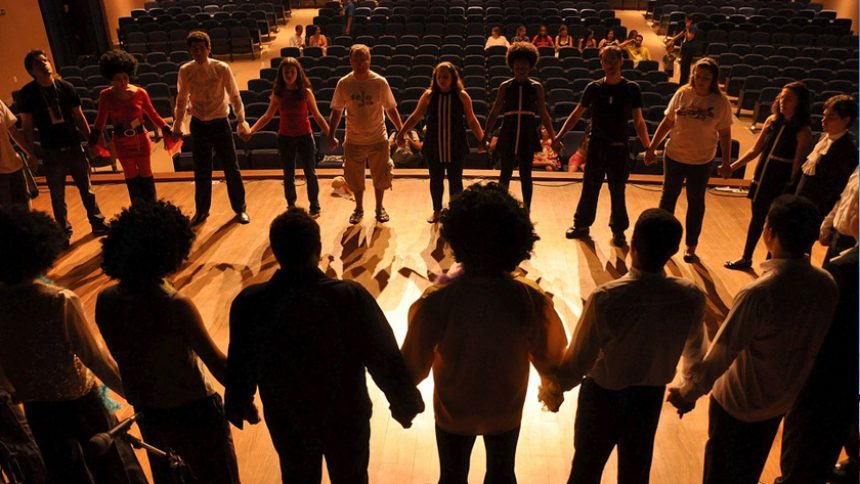 Scottish charity Fast Forward makes theatre production on youth gambling
19th March 2019
A Scottish youth work charity Fast Forward intends to take on the youth gambling crisis in a theatre production called 'Flutter'. The production will tour over 70 high schools across 23 different local authorities in Scotland. Let's read on.
If you follow the latest online gambling news, you can find more articles about youth gambling and gambling awareness. Feel free to check it out.
Scottish charity 'Fast Forward' makes film to combat youth gambling
Between March and May of last year, 'Fast Forward' – Scottish youth work charity promoting young people's health and well-being through education, produced a film called Flutter. Written by Duncan Kidd and produced in collaboration with the Strange Town Theatre Company.
The story will follow protagonist Jack, along with friends Ryan and Becky, as he suffers a sporting injury, then gets exposed to gambling. It highlights the main information about gambling and consequences that are seen as a growing issue for young people in Scotland and the UK.
A report by the Gambling Commission found the following:
The headline findings of the survey (based on 11-16 year olds in Great Britain unless stated otherwise) are:
Gambling participation
• 14% of 11-16 year olds had spent their own money on gambling in the past week (that is, the seven days prior to completing the survey), up from 12% in 2017 but still lower than rates seen prior to 2017
• This compared to 13% who had drunk alcohol in the past week, 4% who had smoked cigarettes and 2% who had taken illegal drugs
Online participation
• 5% of 11-16 year olds have spent their own money on online gambling in the past 12 months, but only 1% have done so in the past week
• 6% have gambled online using a parent or guardian's account
• 13% have ever played gambling-style games online
• 31% have ever opened loot boxes in a computer game or app, to try to acquire in-game items, while 3% claim to have ever bet with in-game items (so called 'skins' gambling)
Problem gambling
• 1.7% of 11-16 year olds are classified as 'problem' gamblers, 2.2% as 'at risk' and 32.5% as non-problem gamblers
• 7% claimed that they had been prompted to gamble by a gambling advert or sponsorship
• More than one in ten young people (12%) follow gambling companies on social media
Fast Forward intends to raise awareness by using peer theatre and educate youth on areas such as substance misuse, knife crime, sexual health and parenting.
The Gambling Education Hub was created in 2018, when Fast Forward was awarded £750,000 million funding by GambleAware to further develop gambling awareness and it has been promoting youth gambling education and prevention across Scotland since 2016.
Are youth oriented gambling awareness organizations such as Fast Forward doing enough to educate the youth in Scotland and the UK or should the government take a stronger hand on gambling advertising and promotion, as can be seen in other countries?
Let us know in the comment section below.