Gambling Fun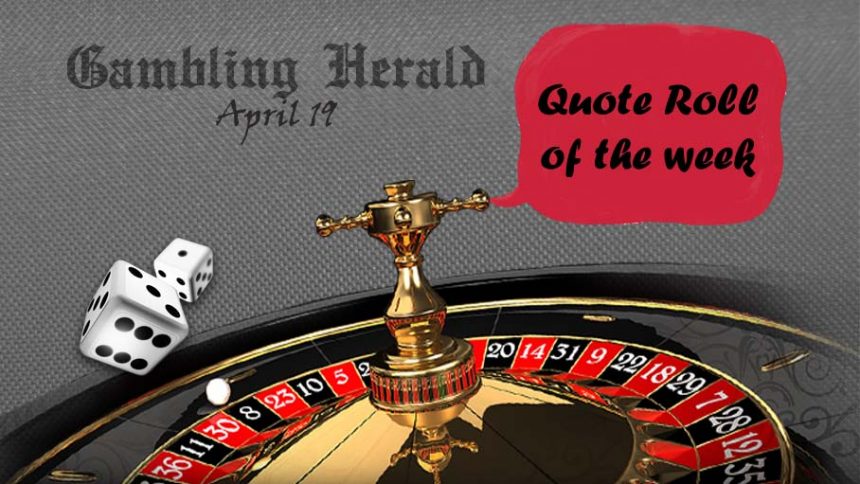 Quote Roll: April 19, 2016 – Gambling Quotations of the Week
19th April 2016
Quote Roll of the week is about to reveal the gambling addiction of David Gest, new speech-enabled betting system of Unibet, fate of virtual sports betting in the UK, 888 Poker partnership deal with the Swedish Poker Federation and many more. Get on board and discover what happened in the gambling world in the last seven days through gambling quotations.
Lawrence Flynn – "The internet made it convenient for people to place a bet, but it wasn't always as easy as walking into a shop and simply asking for a wager; all that is set to change thanks to Unibet and Teneo."
Chief Executive of Artificial Solutions Lawrence Flynn summarized the path of betting industry in once sentence. According to online betting news, Unibet Sports is about to release a new technology which enables players to wager bets on sports and special events simply speaking to their mobile devices. Online gambling technology has already rendered betting and gambling extremely easy. This new development is more than a simple technological enhancement; it is the reflection of the rapid progress that gaming industry is experiencing.
Nigel Singer – "The opportunity for us to sign an agreement with British Racing reinforces our commitment to British horseracing and continuing to deliver a strong horseracing product for our customers."
188Bet managing director Nigel Singer stated that the new agreement between the British Horseracing Authority and 188Bet will be beneficial for both sides. According to the deal, 188Bet is going to be the official betting partner of BHA. 188Bet agreed to give percentage from their income obtained through horseracing betting in the UK. As a matter of fact, this is an exemplary deal as the rights of both the sportsbook and the official authority are protected. Such a partnership creates safer betting environment for bettors who enjoy wagering bets on horseracing in the UK.
Steve Rogers – "We have seen a rapid growth in demand for Virtual Sports in the UK and Europe in recent years, and I am confident that their popularity will be equalled in the USA."
Virtual Sports giant Inspired Gaming secured their first deal in the U.S. The chief operating officer of the company Steve Rogers stated that the virtual sports betting in UK and Europe is getting to be more popular. However, the USA stayed behind Europe in terms of virtual sports betting industry. According to Rogers, the virtual sports betting in the US can be a widespread thing as the country has an enormous potential. However, for now, it is a matter of wonder how much interest will be shown in the Inspired products by US players.
David Gest's Friend – "He would spend 24 hours a day chasing the jackpot. David wouldn't think twice about spending £10,000 in one sitting."
American celebrity David Gest passed away a week ago in a London hotel room at the age 62. Just after his demise, his gambling addiction was revealed. 2 weeks ago Nicole Kidman revealed her gambling addiction. The number of celebrity gamblers is increasing. Well, they may need bigger fortunes as gambling can bring more than fame.
Mauritz Altikardes – "I'm very excited that 888poker is becoming our partner for the coming two years. I believe that this is exactly what the Swedish Poker Federation needs, a committed partner that wants to support the online community and grow with it."
888 Poker signed a deal with the Swedish Poker Federation to host the online stage of the Swedish Poker Championships, which is known as Poker-SM. Poker Event CEO Mauritz Altikardes stated that it is an important deal for the Swedish Poker Federation considering the fact that online gambling market is expanding at an incredible speed. Thousands of people play poker online. Therefore, federations can attract more players through online networks which they can also regulate easily.


Keremcan is a devoted philologist by profession. He is a passionate supporter of his local football and basketball teams. Since he loves conducting extensive researches in eclectic fields, he has taken up the role of the head of the research team of Gambling Herald.
Hot Topics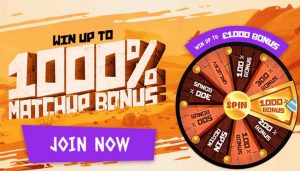 The Eagle Spins Casino match bonus can earn you up to 1000%. Start your online ventures with a spin on the Bonus Wheel at this fascinating next-gen virtual slot parole.