Gambling news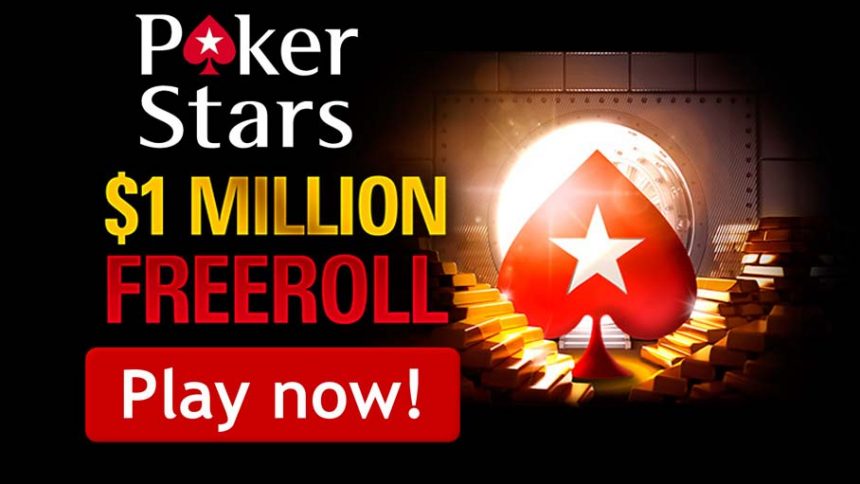 PokerStars Offer $1 Million Poker Freeroll
10th March 2016
PokerStars is to offer $1 million Poker Freeroll, according to online poker news. PokerStars online poker tournament grants huge prizes that you don't want to miss.
Since this Poker Freeroll is the biggest free-to-play tournament ever performed on PokerStars, missing this offer would be an extreme fault.
How to Qualify for Poker Freeroll?
Qualifying for this Poker Freeroll tournament is quite simple. All you have to do is just reserve a free satellite ticket and use it to register for a 90-player Sit and Go satellite seat. Be aware, the seats are limited. If you apply for the ticket ASAP, you won't miss the opportunity. In case if you forget to qualify for the $1 Million Freeroll, you should keep calm. You still have the chance to claim an additional satellite ticket if you make a deposit of $20 and using the bonus code 'MILLION1'.
Why Should You Claim Your Satellite Ticket Now?
Once again, seats are limited. Moreover, the top 9 players in their Sit&Go Satellite seats are getting closer to the essence of the whole Poker Freeroll tournament. The 'PokerStars $1 Million Freeroll' itself will be played at 13:04 ET Saturday, on the 19 of March. On that magical day, the incredible prize – yes, $ 1 Million –  of the Poker Freeroll will be awarded. The latest date of buying tickets is the 19th of March.
Important Things You Should Know About the Poker Freeroll Tournament
You can choose from these two options, buying ticket for the Sit &Go Satellite, or qualifying for PokerStars $1 million freeroll.
$1 Million Freeroll 90-player Sit & Go Satellite
There are places only for 90 players to have the sit&go satellite. The tournament starts right after the registration of the 90th player and the game is available only for ticket holders. The best nine players are advanced to the PokerStars $1 Million Freeroll.
PokerStars $1 Million Freeroll
This game is available for those players only who qualified prior to the closing date, 19 March. The lucky winner of these tournament get not only the well deserved $1,000,000 but also an additional $20,000.
Be the King of Poker
So do you want to be an online poker king? Then don't forget to play online poker free at one of the biggest online poker websites, PokerStars. Improve your online poker game of skill and fill your wallet with a share from $1 Million Poker Freeroll. That's what online poker millionaires do.
If you fancy learning how to play poker online, here is a great guide providing quick online poker tips. We hope you will practice and avoid missing this great offer.