Poker News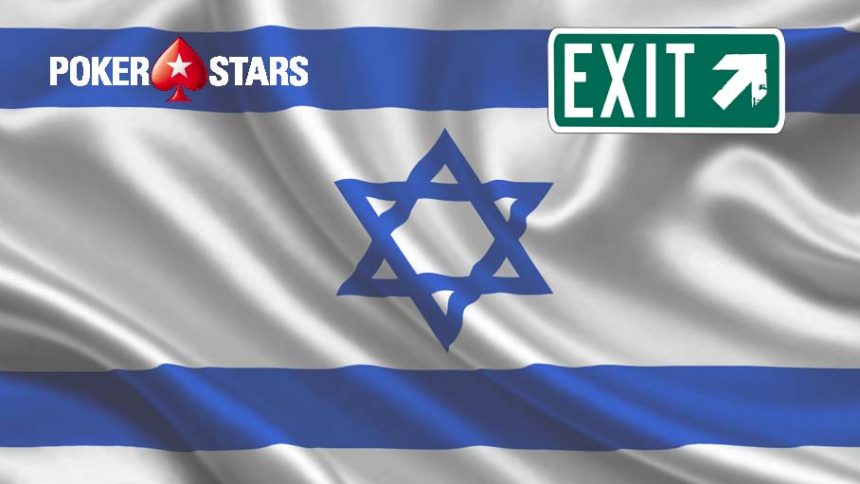 PokerStars Leaves Israel Online Poker Market
30th June 2016
World biggest online poker operator PokerStars has left the Israel online poker market. The reason behind this move is business-related concerns according to a statement issued by PokerStars parent company Amaya.
Israeli Scheinberg family launched PokerStars back in 2001, being one of the pioneers of online poker. The online poker site has grown into the biggest online poker platform in the world. PokerStars has boosted its popularity paying for such names as Cristiano Ronaldo and Neymar Jr. to be their ambassadors. It has reached such an incredible popularity that in 2014 Canadian Amaya Gaming Group acquired the shares of PokerStars for $4.9 million in cash.
Interesting enough, this week Amaya announced their exit from the Israel Online Poker market according to online poker news. It is interesting and surprising due to the fact that the company was founded by Israeli Isai Scheinberg and his son Mark Scheinberg. Well, this is the emotional part of the story as the Scheinbergs had to witness their business success leave their home country.
As a matter of fact, online poker industry saw this decision coming far ahead. Israel is known as a gray market for online gambling operators. Israel is called as a gray market due to the fact that online gambling laws are not stated clearly. Gambling in Israel is strictly illegal. Even Texas Hold'em Poker is considered as a game of chance rather than a game of skill. However, the 1977 Israel gambling law doesn't state anything regarding online poker since online poker didn't exist at that time. So, there is a huge loophole which helped PokerStars to operate in the Middle Eastern country until now.
PokerStars could actually retain its presence in Israel, however there is more to lose than the profit. Recently, Israel's banking regulator demanded credit institutions and banks to decline transactions related online gaming. This was a harsh step against PokerStars.
This is not the only reason for PokerStars to leave Israel online poker market. PokerStars is one of the best US online poker sites. You should keep in mind that there are not many online poker sites in the US, at least not legal ones. Therefore, the US states are more important for Amaya. US gambling laws are quite strict about the off-shore online gambling activities. Online gambling operators which operate in off-shore money laundering havens or offer services to gray markets are punished by the US states. Thus, it is more feasible for PokerStars to leave Israel and focus on the US online poker market.
Israel allows only bets on the National Lottery. Gambling activities are quite restricted in the country despite the existence of large number of Israeli online casino magnates. If this attitude towards online gambling continues in this way, many major online gambling companies will stay away from the country for good.
From now on, players who are physically present in Israel or have address only in Israel won't be accepted to PokerStars' paid tournaments. Existing players can get their tournament tickets and StarCoin balances into real money before withdrawing funds.
In order to know more about the online poker site, you can read our PokerStars review. You can check the other country restrictions, online poker signup bonuses, tournaments, language options, payment methods and other important information regarding the world's largest online poker site.