Gambling news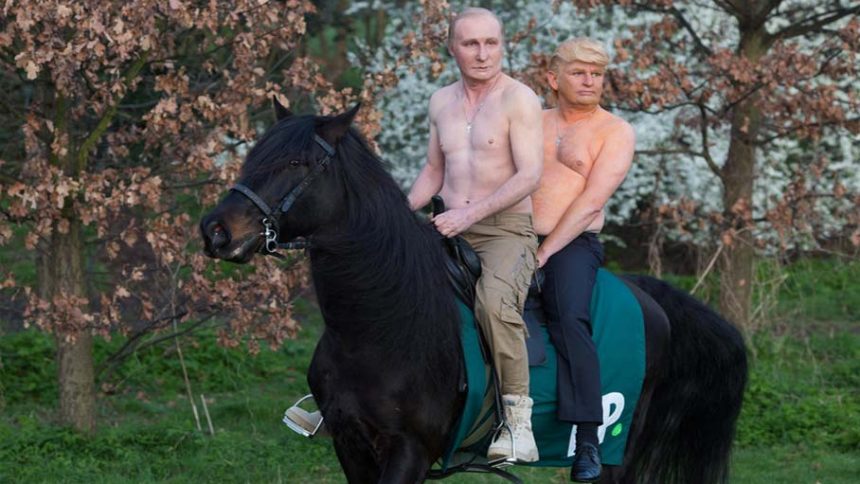 Paddy Power Hires Donald Trump Betting Specialist
10th April 2017
Irish sports betting giant Paddy Power is looking for a Donald Trump Betting Specialist. The basic requirement for the ideal candidate is being able to differentiate between Melania Trump and Ivanka Trump.
According to the latest online gambling news, Irish sports betting company Paddy Power has published a rather extraordinary job advertisement looking for a Donald Trump Betting Specialist. The company stated that they need a Donald Trump Betting expert to hand the high demand on Donald Trump novelty betting options.
They even created a special section to Donald Trump betting options on their website. The bettors can wager online bets on U.S. President Trump's family matters, relations with Mexico and Russia, domestic policy, and impeachment issues. For instance, you can wager bets on Trump's "possible" acknowledgement of having had hair or penis enhancement surgery, whether he will grow a Hitler moustache or have a US military base named after him. You can even bet on whether Trump will to convert to Islam at some point.
The ideal Donald Trump Betting Specialist is expected to come up with such creative betting options about Donald Trump's presidency and personal life. The Irish sports betting company lost around $5 million after the U.S. Presidential Election as they set quite high odds for Trump's triumph over Hillary Clinton. According to CNN, British and Irish betting companies accepted around £230 million ($286 million) in bets related to U.S. Presidential Election. It was the biggest non-sports betting event in history.
Donald Trump Betting Specialist: Career in Online Stalking
Despite the fact that the Trump administration swore into the post not long ago, the Trump-related bets have reached to a number fifty times more than the bets wagered about Obama administration during their first year. It is a well-known fact that Trump is an extra-ordinary political figure who appears with new gaffes and bizarre statements almost every week. Therefore, the person who claims the position of the Head of Donald Trump Betting needs to the president online on a daily basis lest they wouldn't miss any new unusual remark which would inspire new Donald Trump memes.
The best thing about this position is that you do not need a work experience in stalking any other public figure. "In the spirit of Donald Trump's presidency, we're saying no experience required," said Paddy Power representative Lee Price. The job is full time and contract expires in three months. However, if the demand continues the contract will be lengthened, according to Price. The applications should also keep in mind that they need dwell in Dublin during their employment.
Donald Trump Betting Specialist Position Requires Experience in Fake Tan
Although the job seems to be quite easy Paddy Power's job advertisement claims the otherwise as it is hard to be able to watch the President in action more than ten minutes without wanting to punch oneself in the face. The ideal candidate is expected to have substantial experience in fake tan and ability to detect fake news.
Paddy Power requires the candidates to have awareness of national security situation in Sweden and better understanding of global politics than Donald Trump. Most important of all is the knowledge on Trump family well-enough to distinguish between Melania Trump and Ivanka Trump.
If you are aware of the extreme views of Donald Trump on North Korea or alleged statements regarding Trump's signing a new law to lower the age of consent, then this can be your dream job. USA online gambling laws and regional ones like Nevada online gambling laws restrict online sports betting site quite much. However, Paddy Power is far away from such restrictions; therefore, the new Donald Trump Betting Specialist will work within flexible boundaries. In other words, sky is the limit.
You can check the career page of Paddy Power to learn more about this job opportunity. You can also visit Paddy Power to bet on Donald Trump online.
Keremcan is a devoted philologist by profession. He is a passionate supporter of his local football and basketball teams. Since he loves conducting extensive researches in eclectic fields, he has taken up the role of the head of the research team of Gambling Herald.
Hot Topics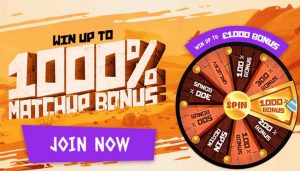 The Eagle Spins Casino match bonus can earn you up to 1000%. Start your online ventures with a spin on the Bonus Wheel at this fascinating next-gen virtual slot parole.