Gambling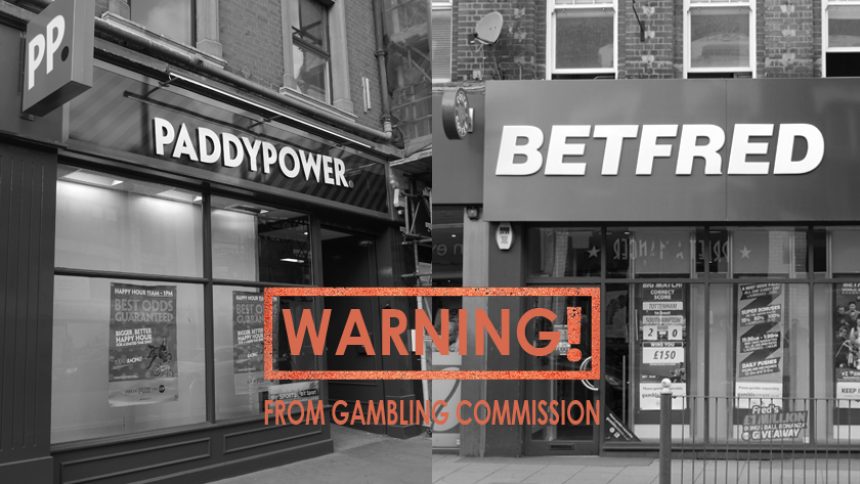 Paddy Power and Betfred Respond to warning from Gambling Commission
10th April 2019
Just this week, Paddy Power and Betfred have replied to the warnings which they received from the Gambling Commission. The latest products from the two individual online gambling sites caused a stir from the Gambling Commission, who believe they do not respect the rules which would see Fixed Odds Betting Terminals (FOBTs) have a reduced maximum stake. Let's take a look.
If you haven't checked out the latest online gambling news, head on over there now! That should help you keep up to date with all the hottest gambling-related stories. However, to fill you in, the UK Gambling Commission recently changed the maximum stakes which a FOBT could tolerate. From £100, the new stake can only be £2. This rule went effective on April the 1st.
Further Punishments for Paddy Power and Betfred?
Currently, the UKGC is reviewing the newly introduced products by both Paddy Power and Betfred as the Commission believes it might undermine the latest rules about FOBTs. There is an investigation going on which could potentially bring about fines for both gambling operators.
However, Paddy Power and Betfred appeared to reply in quite a different perspective. Here's a few words from people within both operations.
A spokesperson from Paddy Power stated the following:
"We offer our retail customers a range of number-based betting products and this game was introduced as part of a short trial in a selection of shops. This trial concluded earlier today and we will now assess the customer response and feedback before deciding whether to launch it more widely."
To put it in a nutshell, Paddy Power believe that the products are different from FOBTs as they are through lottery games, rather than fixed odds, and are over-the-counter, rather than on machines. They went on to say:
"This game was introduced as part of a short trial in a selection of shops. The trial was ceased within 24 hours and this product will not be launched across our estate."
Betfred made a similar statement through Head of Media, Mark Pearson:
"We removed the game on Tuesday morning following a discussion with the Gambling Commission."
Richard Watson, Executive Director for Enforcement of the Gambling Commission made his own statement too:
"We have been absolutely clear with operators about our expectations to act responsibly following the stake cut implementation this week.
"We told operators to take down new products which undermine the changes, and we will investigate any other products which undermine the changes; we will investigate any other products not within the spirit and intention of the new rules."
Do you think it would be harsh for the Gambling Commission to fine Paddy Power and Betfred after the comments which they made? Let us know your thoughts in the comment section below.