Gambling news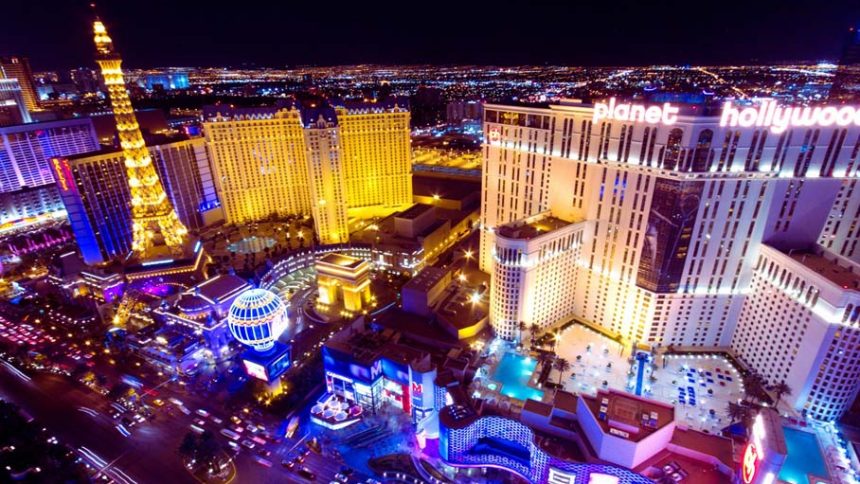 Nevada Gambling Revenue Hikes over $1 Billion thanks to Baccarat and Sports Betting
1st September 2016
Nevada gambling revenue crossed the aimed $1 billion threshold in July which means 10% year-to-year increase in gambling revenues in the silver state. The main reasons of this jump are the higher number of weekend days and high-roller betting on baccarat.
Image credit: Forbes
According to latest US gambling news, Nevada gambling revenue increased 10% in July reaching over $1 billion. Las Vegas strip was the star of this unbelievable show as the brick and mortar casinos of Las Vegas managed to generate $613 million which is 17% higher than last year's July revenue. This numbers indicate a positive trend in the total gaming revenue of the Nevada casinos which have been in a crisis for a long while.
The main heroes of this increase are high-rollers playing baccarat and also sports betting fans in Nevada. Baccarat games generated more than $150 million for Nevada casinos with a 44% hike in year-to-year comparison. It seems like baccarat is gaining popularity in the stripe. If you are interested in learning this popular casino game, you can read our Baccarat for Beginners guide.
Las Vegas gaming revenue in 2016 July saw a huge increase in wagers on sports events. In the first quarter of July, Nevada gambling laws were added a new amendment which allowed betting on amateur sports in the silver state. The latest numbers emphasize an increasing trend in the sports betting activities in Nevada. Nevada sports bettors wagered $222 million which was more than any other July record. Nevada sportsbooks managed to gain $11 million out of the wagers.
Slot Machines are the Biggest Contributors to Nevada Gambling Revenue
Slot Machines have always been the most popular games in casinos. Nevada casino revenue statistics show that most of this record revenue, biggest since December 2013, generated by the slot machines. The popular slot games of Nevada casinos brought $601 million to the casinos of the state. However, there is no increase in slot machine revenues. If you are dreaming about playing slot games in Las Vegas now, you can play real-like online slot games at the top United States online casinos.
Table games generated $414 million in July, which was up 29% on year-to-year scale. Gamblers wagered $37.6 million on roulette, $34 million on craps, $12.3 million on poker, $2.1 million on keno and $529,000 on bingo games.
The state of Nevada collected $68 million in tax money in July which is 20% higher than the same period of time last year.