Gambling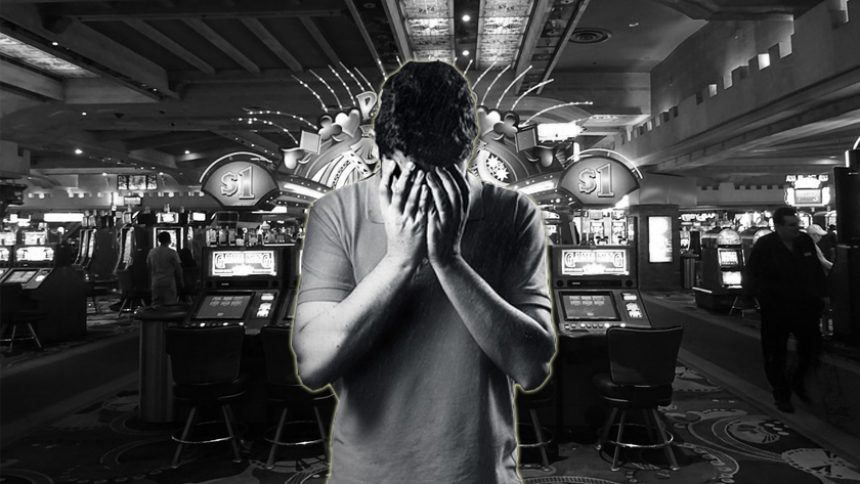 Mental health clinic sees a rise in gambling addiction in patients
14th March 2019
A warning of a gambling addiction trend has been raised in Springfield, Massachusetts. Since the opening of the MGM casino, in a nearby mental health clinic, therapists are worried alarmingly high rates of clients are gambling and the local councils have taken action. Let's take a look at it.
If you follow the latest online gambling news, you can find more articles about gambling addiction and public awareness of gambling.
Massachusetts council acts in possible breakout of gambling addiction.
In the North end of Springfield, the Gandara centre is a mental health clinic for depression, substance abuse and daytime care. In the local area, the MGM casino was opened and therapists are concerned that clients may fall into gambling addiction.
Crystal Aviles Del Valle says that before the MGM opened, only a few of her patients gambled on a regular basis, however, now she estimates 85% do.
The gambling could look like a remedy for depression or stress, but also a number of clients who were treated for substance abuse are gambling, possibly replacing the former addiction with the latter.
This however cannot be reported officially as a gambling addiction problem because the official diagnosis requires 1 year of compulsive gambling. On top of that, counsellors at the Gandara centre state – "gambling is up to their patients and the state has no official data on gambling trends as of yet."
"It's really difficult to judge whether or not we're seeing an increase in the prevalence of problem gambling in and around Springfield," said Mark Vander Linden, Director of Research and Responsible Gaming for the Massachusetts Gaming Commission.
"It's not surprising that with any new type of gambling, you get people that are interested, and trying it out and seeing how it goes," he said. "And then what's also very typical is that once the casino is there for a while, the novelty of it is gone."
Furthermore, virtually no patients have asked for treatment to gambling addiction and unlike substance abuse, its harder to make a prognosis on.
The Massachusetts Council on Compulsive Gambling have set up GameSense Program, which operates on the MGM floor. It is meant to keep tabs on visitors of the casino and give customer advice on how to play, how odds favour the house and how to get help if they are developing any problems.
However, the program has not been too efficient so far, with few people bothering to check in and Gandara's clinical director complained she has not seen any pamphlets which monitor the health impact of casinos on the premises.
As for the City of Springfield's role in this, Springfield health commissioner Helen Caulton-Harris talked to community members and reported she had not heard of an increase in gambling problems.
"So there has not been any public health challenges that have come to the forefront," Caulton-Harris said. "However, that does not mean they do not exist. We also don't have the individual in place who we would want to gather that information for us at this time."
She said her department would hire someone to oversee the potential gambling addiction issues last August.
Since then the position has not been filled yet.
Should the City of Springfield take more responsibility for the potential gambling addiction of the vulnerable? It seems as though health clinics are pushing for more action to be taken but to what extent can they shackle a public venue for the sake of their patients, and then should they not take more responsibility for the mental safety of their clients against gambling addiction if it is as imminent as staff has claimed?
Feel free to leave your opinion in the comment section below.