Gambling news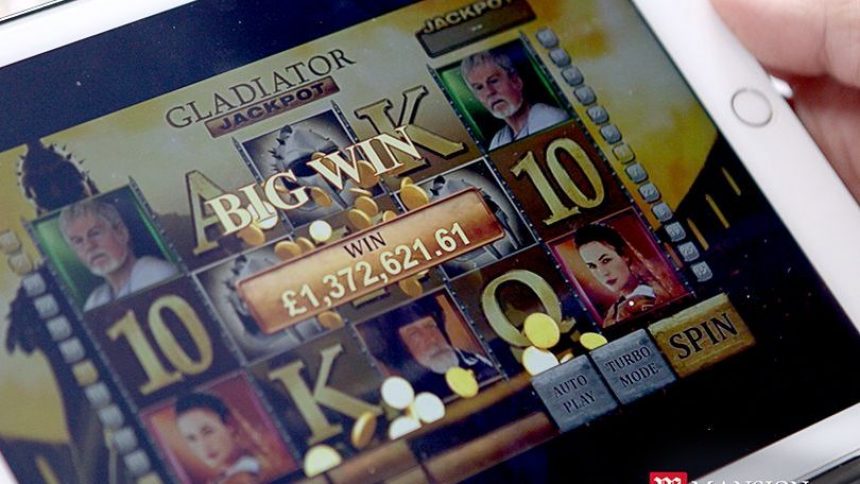 Man wins £1.3m from a £10 spin with Mansion.com
16th August 2018
In the next story, we will be finding out what a lucky man from Kent has amounted to. David only joined Slots Heaven, who are run by the Mansion Group. Now, we will take a deeper look into the story of his £1.3m from a £10 spin. Not only that, but we also had the chance to catch up with David. Let's take a look. 
If you've been following the latest online gambling news, you'll surely have come across some winners. Only a few months ago, a Wisconsin woman won big in a land-based casino. Now, we have the chance to tell another story, this time with an online casino. David from Kent has admitted he has been on cloud 9 since his win.
Meet David, the man who won £1.3m from a £10
After signing up to Slots Heaven, it took David only 4 days to return with his £1,371,621.61 win. He was playing the online progressive jackpot, Gladiator Jackpot. It was also the Mansion Group's biggest ever jackpot winner.
Reflecting on his win, David said the following:
"You only ever dream about that kind of money, and today it's come true."

"My first splurge will be to give the boys an amount of money each, that will set them up for the rest of their lives."

"I've dealt with many online casinos in the past, some of which have treated their customers not very well. I've only been playing at the Mansion casinos for about six weeks; they have very friendly staff, are always considerate and you're always looked after. The feeling of winning such a large amount of money is truly beyond my belief, no more worries and the boys are set for life – thank you."
Mansion, the 'Online Casino Operator of the Year'
After being founded in 2003, the online gambling site has come a long way. This year, at the International Gaming Awards 2018, the Mansion Group were awarded 'Online Casino Operator of the Year'.
Now, let's check out what Karel Manasco, CEO at Mansion, had to say:
"We are absolutely delighted that one of our players hit this jackpot – £1.3 million is a truly life-changing amount of money. We pride ourselves on offering members the ultimate experience, and will continue to do so."
Mansion now looks forward to their next few challenges, but have encrypted themselves as a UK-top performer. As for David, his £1.3m from a £10 spin is life-changing. We wish him all the best and hopefully, there will be similar stories to this in the coming weeks.