Gambling news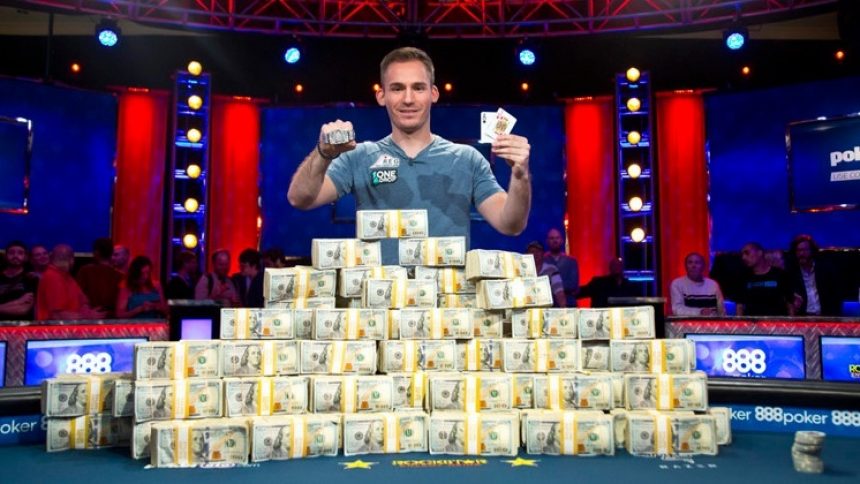 Justin Bonomo Has just Won the Big One for One Drop
23rd July 2018
Even though in the past week the WSOP 2018 Main Event came to a close, the Big One for One Drop was just waiting to happen. John Cynn won his first bracelet last week in what was a fascinating showdown, with the heads-up lasting about 10 hours. Now, we take a look at the new Big One for One Drop winner, Justin Bonomo. Let's have a look at exactly what has happened. 
Justin Bonomo has surpassed expectations by winning the Big One for One Drop tournament. With only 27 players competing, the field may appear small. However, as the buy-in is $1 million, the prize pool of the event generated $24,840,000. Not only that, but this one had an even more amazing story behind it.
Justin Bonomo now sits on top
What makes his victory even sweeter, is that now Justin Bonomo is number 1 on the All-Time Money List. He was able to make $10 million from the latest success at the Big One for One Drop event. Now, with his additional winnings, he has amounted to a t0tal of $43 million. This has taken him above former top seed, Daniel Negreanu, the Canadian-Romanian, who had $39 million.
In case you haven't done so already, check out the latest online gambling news. Over there, you will be able to find all the hottest stories online. Not only that, but you'll have many poker stories which have been highlighted and easy to access. As for this event, let's walk you through all the top moments.
Big One for One Drop Champion
In the heads-up, Bonomo faced off Fedor Holz, before taking his victory. Holz and Bonomo have a history, which made this encounter all the more special. In a key moment in the match, Bonomo took the chip lead with a stronger advantage over Holz. Since then, he never really looked like slipping up. Let's take you through the final hand.
In the final round, Bonomo limped in on the button and Holz went all-in. Justin Bonomo would call quickly, showing and Ace and Jack off suit to Holz's A-4 off-suit. The board fell K-8-3-2-Q, giving Bonomo the better hand and his conquering success.
More now from the tournament itself, for those of you who are unfamiliar, the Big One for One Drop tournament is a charity event. It is to help more than millions of people in places such as India, Mexico, South America and West Africa. The idea behind it, is to improve water conditions and help those people receive clean water.
At the One Drop event, $80,000 of each buy-in would go straight to this charity. After Justin Bonomo proved victorious in the end, a total of $2,160,000 was raised for the charity.