Gambling news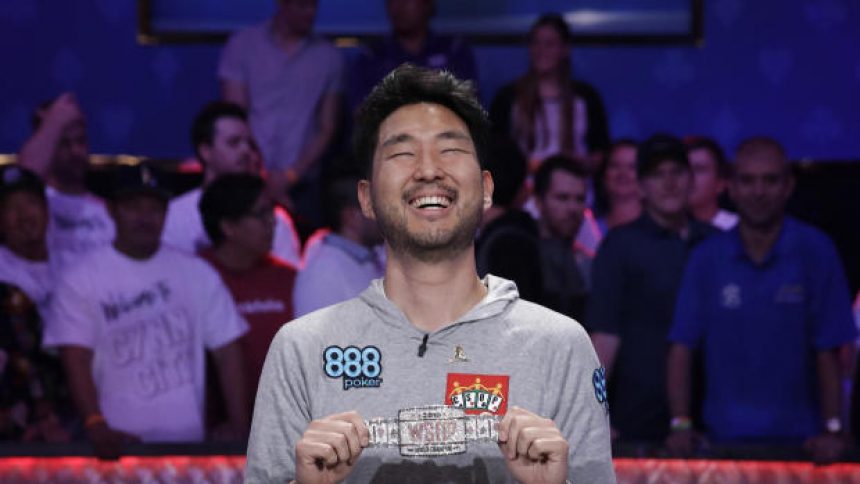 John Cynn wins WSOP 2018 Main Event
17th July 2018
A gruelling showdown between John Cynn and Tony Miles ended with a disappointing bluff from the latter. The tournament came to a close after the heads-up between the two finished after 10 hours. Cynn got to take home the main event prize money of $8.8m. As for Miles, he could claim a whopping $5m. Let's take a look at the WSOP 2018 Main Event and how John Cynn finally hit gold. 
Before we start, if you have previously checked out the latest online gambling news, you would be able to find out about the 2018 WSOP. This years competition, was full of surprises and controversy. And what a way to finish it all. Below, you will be able to find the final video of 'the heads up call'.
John Cynn Victorious Finally
After many attempts to hit gold, John Cynn won has finally won his first gold bracelet at the WSOP Main Event. The 33-year old had previously finished 11th falling short of the final table. However, this time round, he had lived up to and even beyond expectation. We have the following from the WSOP main event winner:
"Feels very different,"

"I mean really neither is supposed to happen. To make 11th is insane on its own, and to win, that's literally something that you dream of but you just never expect to happen. Right now I do feel pretty overwhelmed."

"I do like to think that I don't need the money to be happy, but at the same time it's practically going to make things a lot easier,"

"Things I want to do in life, things for my family, and my parents. To my parents, this is money that they could have never imagined. It'll definitely be life-changing."
Would you consider John Cynn a worthy winner? Well, Tony Miles certainly does as we have below words from the runner-up.
Miles Calls Cynn "Worthy Winner" after "War"
Here, we have a few words from Tony Miles, who narrowly lost. He could only send praise to John Cynn and will definitely be proud of his own achievements.
"He's gonna be a great champion and I'm really happy for him,"

"After the disappointment of losing — which is there is some, I'm gonna be honest — subsides, I'm sure I'll be very happy that I'll be able to help my family and do some traveling and stuff I wanted to do for a long time. It truly is a blessing to be here. I ran way above average just to get to this spot and I'm very grateful."
Both players had respect for each other and built a raport on the final table. One thing is for certain, they have both learned a lot from this poker experience.
It was a final of the ages as no heads-up battle in the main event ever lasted longer. Not only that, but these two champs traded the lead 11 times.