Gambling news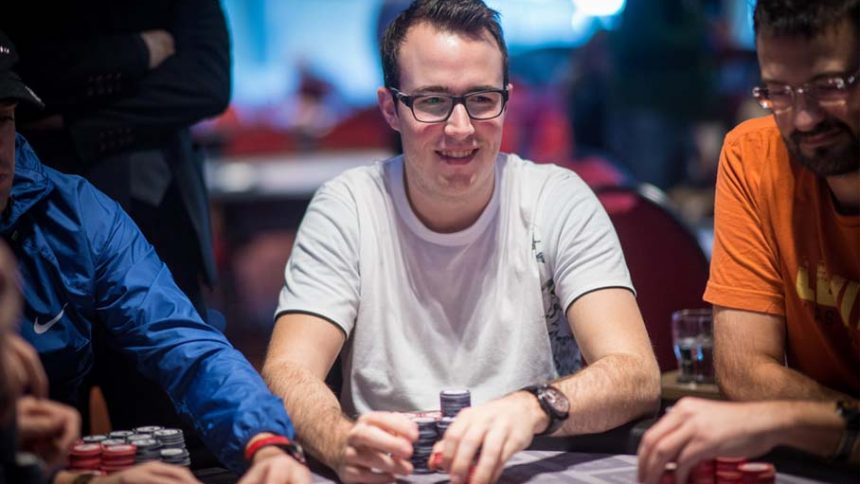 Jan Eric Schwippert Dominates Bellagio High Roller Event
13th December 2016
German pro poker player dominated the Bellagio High Roller event scooping the top prize of $1,439,274 after a heads-up deal he made with Tom Marchese who won $1,018,566 as the runner-up.
The Bellagio High Roller event took place on Sunday as the final leg of Five Diamonds World Poker Classic tournament. The $100,000 buy-in super high roller event witnessed the triumph of the German poker pro Jan Eric Schwippert. 38 poker players battled to win the biggest share from the prize pool of $3,724,000.
Schwippert won the top prize of $1,439,274 as a result of a heads-up deal that he made with Tom Marchese. The German player had the upper hand over his opponent in the heads-up phase with 5:1 chip advantage. The game ended in chop and Schwippert scooped the grand prize while his opponent Aria regular Tom Marchese won $1,018,566 as the runner-up.
Schwippert had a lucrative week having as he managed to sit at three final tables. He finished sixth in Aria high roller event winning $51,600 and third in a Bellagio High Roller event which brought him $134,160. His total live tournament earnings are over $2.3 million, according to United States online poker news.
Bellagio High Roller Event Brough Huge Prizes to Marchese, Shakerchi and Seidel
Marchese couldn't manage to win the top prize at the Bellagio High Roller event. However, he is not in a position to complain as he scooped over $1 million. His lifetime earnings have totaled more than $15 million. This year he saw 13 final tables with buy-ins of $25,000 or even higher. He won three of these events.
PokerStars SCOOP winner Talal Shakerchi found a secure third place for himself in the Bellagio High Roller tournament which brought him $521,360. Erik Seidel got the fourth place and won a prize of $335,160.
If you cannot attend a big poker event, don't lose your motivation. You can also find a place for yourself among the giants playing online poker at the best online poker sites in the USA and Europe. If you want to learn how to play poker, you can read our Poker for Beginners guide.