Gambling news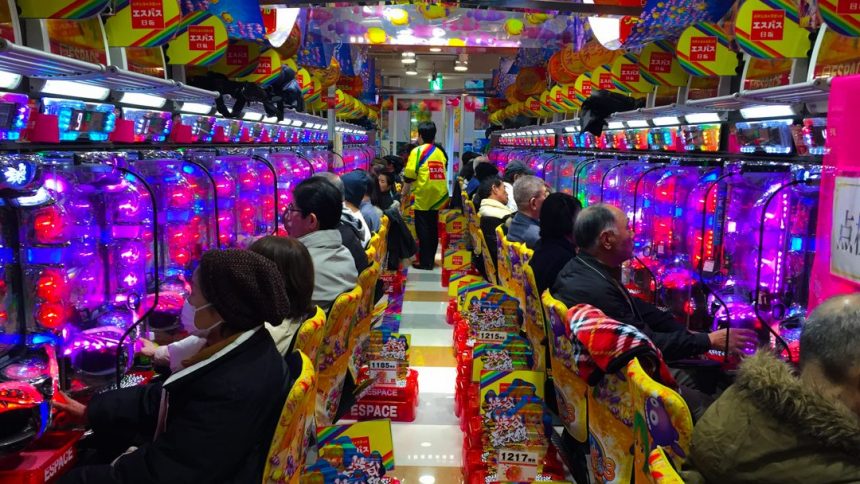 How the Japanese Pachinko Rakes more than 30 times Las Vegas
22nd August 2018
In the following article, we will be analysing the Japanese gambling market with the popular 'pachinko'. The game is pretty much like a pinball game, with gamblers investing so much into it. It is said, that pachinko accounts for nearly half of the countries' leisure activities. Let's take a look at the story in greater detail. 
Each year, the Japanese market benefits from $200 billion on pachinko. To put it into perspective, that's more than 30 times what Las Vegas casinos make yearly. It's double the amount of Japan's car export industry and more than New Zealand's entire GDP. So what is behind the story of these interesting machines.
History behind Pachinko
What's behind the story of these Japanese machines actually comes from Koreans. With 10,600 pachinko parlours across the country with their bright lights, the history of the machine is fascinating.
The parlours are largely run by Korean Japanese people, who pioneered the machine after the Second World War. Back then, most Koreans were unemployed or were forced into labour for the Japanese industries. There were discrimination and many unhappy cases. We now will be taking a look at a few words by Min Jin Lee, an author of a historical fiction book called "Pachinko".
"The reason that the Koreans ended up in Pachinko parlours is because they weren't able to get jobs anywhere else, so it became a place of employment, a safe haven for people who could not achieve regular goals like being a postal worker, or being a truck driver, or being a teacher,"

"Women go into food services, men go into gambling. And then, generationally, they become very important in this world."
The Pachinko Effect Today
Although gambling in Japan is currently illegal, pachinko finds itself in the grey area. The game is hugely popular and therefore has been unnoticed by the government. Lee went on to describe the game with the following:
"Every single ball is equal to a certain amount of points and those points get redeemed at the prizes counter. Let's say you'll get a bar of soap, or lets you get an Hermes bag, depending on how much you win. But then maybe you don't want to have 10 Hermes bags, or 100 bars of soap. So you take your winnings and you convert it far away in an alley for cash,"

"You take your winnings which gets converted into, let's say, a plastic disc and inside there will be an actual amount of gold, or silver. So the thing itself has market value but then that thing, the little chip or the disc, gets converted at the cashier into cash."
Casinos Incoming
As the game is popular with almost half of the population, it brings forth a question. The industry hires more than the country's top 10 car manufacturers. With Japan looking towards a new future, the law is set to be lifted on gambling. This would create a new dimension for pachinko. The Japanese game looks set to feature in casinos both in Japan and abroad.
If you liked this story about the Japanese pachinko, take a look at the latest online gambling news. On that page, you'll be updated with all the hottest stories floating about in the gambling world.