Gambling news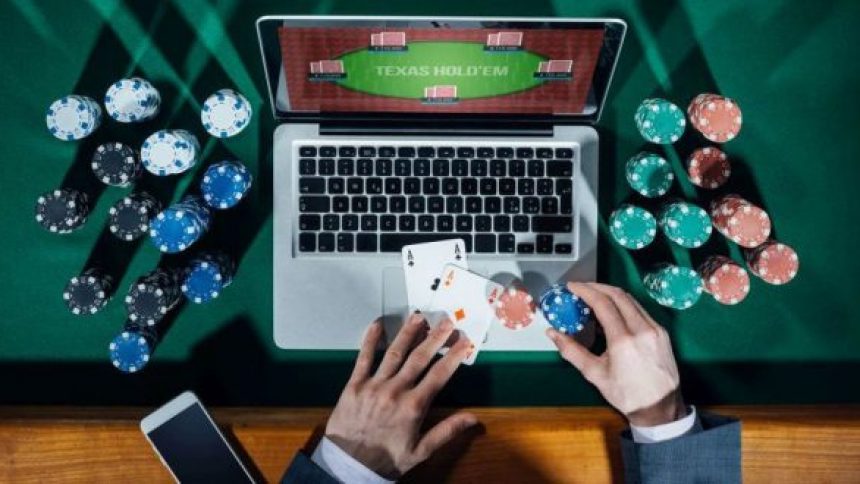 Here's the History of Online Gambling
30th August 2018
In this article, we will be taking a trip down memory lane to the history of online gambling. As all of you know, the online market nowadays is huge and vastly growing. Especially in the past few years, the revenue generated and different online functions each casino claims is outstanding. But let's go back to the roots. 
If you've been following us at Gambling Herald, you'll surely have come across many different articles. Our mission, is to present to you all the hottest stories online at the latest online gambling news. However, we also have detailed descriptions for many online casinos. Not only that, but Gambling Herald also acts as a source for some of the hottest promotions throughout the year. Year-in, year-out.
But as for now, we'll be looking at where it all started, back in 1994. This timeline will be from '94 until '03. So let's take a look shall we.
The History of Online Gambling
1994: Back then, there wasn't really any source of online gambling until Microgaming (one of the industry's largest software developers and suppliers) was founded.
1995: Cryptologic, a company designed to develop software packages that can process transactions securely, is founded.
1996: Boss Specialtidningar AB undergo development for a system to enhance online casino operations. At the same time, Microgaming also started concentrating on the development of online casino technology. Last but not least, Intercasino also begin operations and claim to be the first internet casino to accept real money for wager.
1997: Boss Casinos' (transferred to Boss Media AB) development is located in Antigua Barbuda. This makes Antigua Barbuda one of the first countries to sanction online gambling.
1998: Now by this time, Microgaming launched the first online progressive slot which was called Cash Splash. In the US, the Internet Gambling Prohibition Act was introduced but the bill failed to pass. The gaming industry generated $834.5 million in revenue that year.
1999: In Australia, Lasseter's was launched making it the first Australian-licensed internet casino operator. At this time, it was estimated that approximately 700 internet casinos were taking bets online. There was also a new gaming software introduced with a multi-player function. This allowed players to go online and play together whilst chatting to each other in the online game.
2000: The new millennium saw the Australian Federal Government pass the Interactive Gambling Moratorium Act. What it meant, was any online casinos which was not founded before May 2000 was illegal and not licensed. This made Lasseter's Online the only online casino in the country. Not only that, but the new millennium saw Gibraltar and the Isle of Man begin to offer online sports betting licences.
2001: In this year, it was already estimated that approximately 8 million people have already gambled online with real money. According to the new Nevada legislation, it becomes legal for licensed online casinos to operate outside of Nevada. An online gambler wins $414,119 playing in a Caribbean casino. This makes it the largest online win to date.
2002: The first ever online win of over $1 million was won by a man playing a progressive slot at Captain Cooks Casino.
2003: eCOGRA (eCommerce and Online Gambling Regulation and Assurance) is established. This aims to regulate strict safety and security guidelines for member sites. An anti-gambling bill is passed in the United States House of Representatives, making it illegal for payment processing companies to facilitate gambling transactions that are done via the Internet. Chris Moneymakers wins the 2003 World Series of Poker after having only played on online gambling sites prior to the competition. "Live Gaming" is launched, which is a real-time, video-streamed game featuring live dealers and the ability to play one-on-one and chat to the dealer.
And like they say, the rest is history. If you liked this article on the history of online gambling, perhaps you'll find more interesting ones at the latest online gambling news. Check it out now!