Gambling news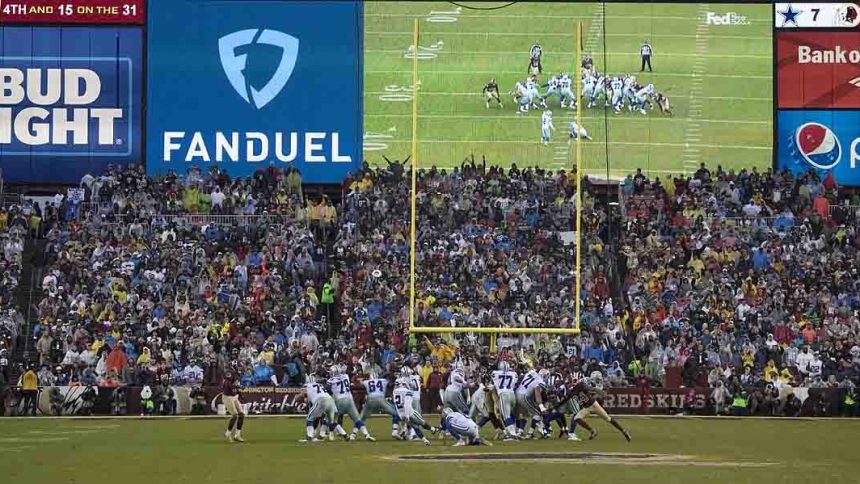 Former Employees of FanDuel File Lawsuit against Private Investors
28th February 2020
Image source: Keith Allison from Hanover, MD, USA / CC BY-SA via Wikimedia Commons
Following the acquisition of FanDuel by Paddy Power Betfair, more than 100 former employees of FanDuel have reacted. They feel as though private investors have been cheating them out of their fair share of money owed from the sale. At this moment, the lawsuit is with the New York Supreme Court. Read on to find out more.
The daily fantasy sports site's five founders, including Co-Founder Nigel Eccles, has backed the lawsuit and is hoping that the Supreme Court will follow-suit. The latest online gambling news reported Paddy Power's ambitions to launch a DFS for the NFL at the start of the football season in the UK and Ireland. 
Former Employees of FanDuel Outraged by Paddy Power 
Having purchased FanDuel in 2018 for a fee of $465m, Paddy Power Betfair (which is now known as Flutter Entertainment) is accused by the former employees of FanDuel for cheating them out of money owed. 
The lawsuit claims that private companies, such as Shamrock Capital Advisors and KKR & Co, were involved in undervaluing the shares. That would mean that employees receive less whilst superiors gain more benefits. 
According to the lawsuit, FanDuel previously stated that shareholders and private equity firms would receive the first $559m of the proceeds from the takeover. However, as a result, which would leave employees with nothing. 
Following this, the claim also suggests that equity firms may retain a 40% share in FanDuel Group by undervaluing the company, which is claimed to have been worth $1.2bn before the takeover. 
The real question is, will the employees of FanDuel be able to win this case. If the rumors are true and Paddy Power Betfair have been cheating them from their rightful amount, we may be looking at the New York Supreme Court to bring justice to them.