Gambling news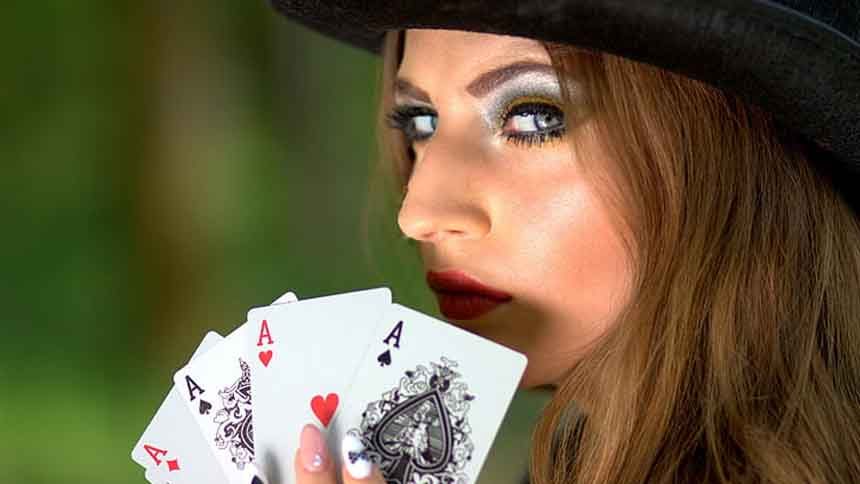 Female Problem Gamblers – A Brand New Aspect of a Well Known Issue
9th September 2020
Men and women are very different in countless questions. Gambling is not an expectation. Not just the stereotypes but how the psychology of wagering affects male and female bettors. Many studies have proven that female gamblers can be way more successful than men. However, today we will inspect the other side of the shield and talk about female problem gamblers. There are more of them than you would think for the first time, and they don't achieve the necessary attention.
In the latest gambling news, we try to focus on the actualities, even if we talk about the latest happenings, or a new study, or just a new online forum where people can try their luck. Or ask for help… The topic of female problem gamblers and the questions in connection with it became actual with GamCare's latest feature. The chatroom for female problem gamblers, or women who are the victims of gambling harm. To join the program, visit GamCare's official site, on the 12th of September at 19.00 (GMT+1).
Why Female Problem Gamblers Don't Achieve the Necessary Attention?
Casual but dirty clothes. Even if you won't notice that he is drunk, you will recognize the smell of the cheap whiskey while he breaths. He stinks by itself, probably because he spent his third day in a row in the casino. Without sleep, without a shower. Probably he has a kind wife, who only suffers from his addiction. Even more, he gambled all the family savings. Since hitting a jackpot would be enough for the children's education next to the red Ferrari that he will never obtain but he is dreaming about. That's the stereotype of a problem gambler, or let's say a gambling addict. But it's completely wrong.
The news is mostly showing stories about a middle-aged man, who is in trouble because of his uncontrolled gambling habits. But you can't really find stories about house-wifes who started spinning online slots and just can't stop. Problem gambling has different stages, and how we described the stereotype is among the worst cases. However, many people have problems with setting up a limit. And once you learn this misbehavior, the problem will be bigger and bigger. Female problem gamblers often find themself in a situation that no one takes their issues seriously in their environment. Also, the land-based establishments are less likely to throw out a woman than a man if they misbehave or showing the symptoms of addiction. That could be gentle but as you can see, it's just another gender problem.
Statistics Deny the Stereotypes
Anyhow, the number of female problem gamblers are rising two times faster than among men. While men are more likely to make impulsive decisions that can lead to serious financial damage, women are more deliberate. Still, women more likely to suffer from additions. The other thing that changed many people's point of view in connection with female problem gamblers is the fact that the previous studies mostly focused on men. And as the new surveys appeared, we met a brand new aspect of a well-known issue.
The Cliche of Male Problem Gamblers Put Women in a Difficult Situation
As we described above, the public imagines problem gamblers mostly male individuals. And this leads to the fact that female problem gamblers achieve way less attention. The only way to help everyone who is in need if we recognize the gender differences (in every topic) while we are not making a difference. Female problem gamblers need special treatment since the form of their addiction is based on other instincts than men's. GamCare's new program aims to make a solution to this issue.