Gambling news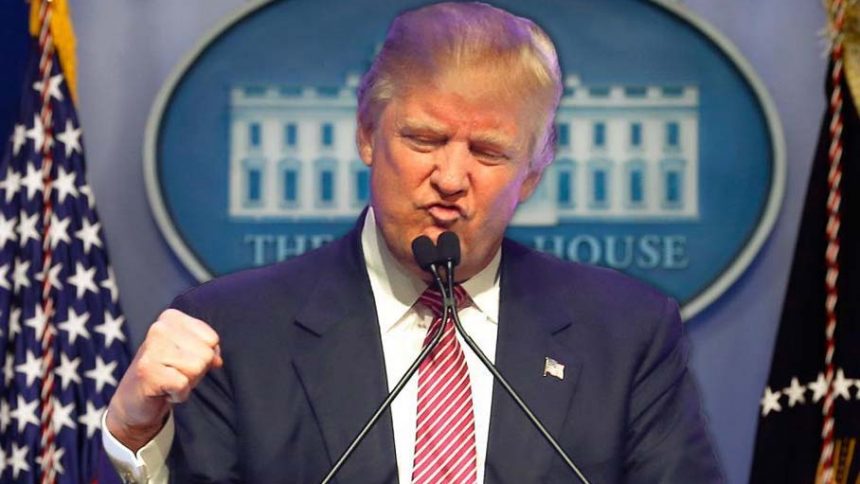 Donald Trump Betting Odds Month by Month Analysis
9th November 2016
Donald Trump betting odds proved to be absolutely wrong after the US Presidential Election result indicated his triumph over the Democratic nominee Hillary Clinton. Best online gambling sites in the United States increased or reduced the betting odds of Trump but never favored him.
Donald Trump betting odds were among the significant factors which led us believe that Democratic nominee Hillary Clinton had much better chance against the controversial Republican candidate Donald Trump. Less than a day ago, Bovada Sportsbook set the odds of Donald Trump to win the US Presidential Election 2016 as -375.00 (4.75), while his opponent Hillary Clinton's odds to move to the White House were -555.56 (1.18).
Another popular online sportsbook Intertops also favored Clinton against Trump. The Democratic nominee's odds to win the presidential race were -555.56 (1.18) while Donald Trump's betting odds to be the next president were +375.00 (4.75).
According to the United States online gambling news, Donald Trump betting odds experienced irregular changes during a period of 13 months. According to a report published by Oddschecker, in October 2015, Trump's best odds to win the election were +1200.00 (13.00). Bettors who wagered their bets on Trump's victory back then scooped huge profit today.
In November 2015, Donald Trump betting odds improved in favor of the Republican nominee as his odds were scaled at +1100.00 (12.00). In December 2015, Trump were gaining power in the eyes of the popular online betting sites as his odds were much better compared to the previous month: +800.00 (9.00).
Donald Trump Betting Odds Fluctuate More than Stock Exchange during Recession
Hillary Clinton was leading the race clearly in the betting world until May 2016. All of a sudden, his online sportsbooks started to favor Trump in May as the polls suggested that he was gaining popularity. Until October, his odds were +300.00 (4.00) on average.
In October 2016, a video was released in which Trump was talking nasty about women. That was the moment when people thought the former casino magnate was losing big. If you still haven't watched the video, be our guest:
There was huge protests against him; we can call it show-biz lynching. Will.i.am made a song about Trump's famous phrase "Grab them by the p…"
Eventually, Donald Trump betting odds saw +240.00 (3.40) in October 2016 and +450.00 (5.50) in November. We experienced the same situation during Brexit as UK Referendum betting odds favored UK's loyalty to the EU heavily. And you already know the Leicester City saga.
The moral story here is that betting on the favorite may not bring you the profit that you seek at all times. In the last 1 year we have witnessed heavy defeats of the favorites and incredible triumphs of the underdogs. Discovering the right underdogs can bring you a serious fortune. Check Intertops Sportsbook to find the best event to bet on and make fortune! You can access from the United States as well.
Question of the week: Do you think having a former casino magnate as the president will effect the United States gambling laws in a positive way?