Gambling news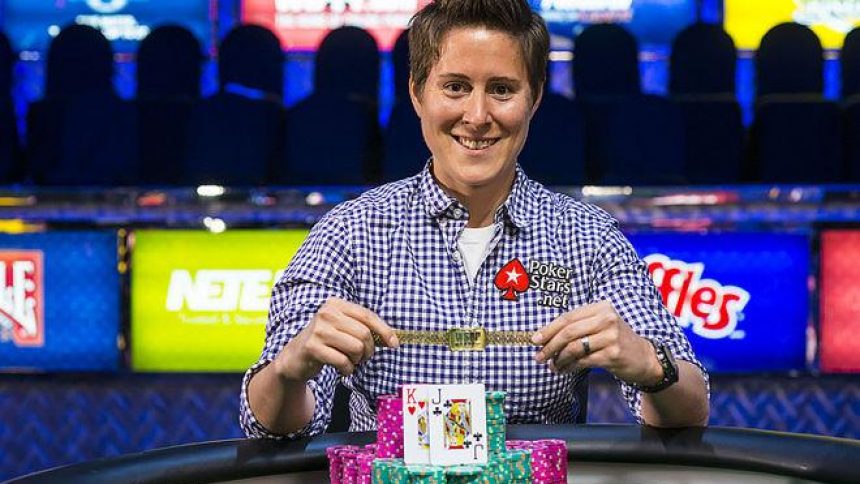 Could Vanessa Selbst Decision to Retirement be Reversed?
31st May 2018
It was news at the beginning of 2018 when Vanessa Selbst took a decision to retire. Now, a couple of months on from that moment, she hinted at a possible return to the table. Her post via Twitter was suggesting a possible Tag Team event and even her proposed partner. Let's take a look at the highlighted details. 
After announcing how she planned to take a break from poker table's all together, Vanessa Selbst commented on a possible decision to reverse this choice. Before inspecting on her posts from her Twitter account, we advise you to check out the latest online gambling news. It is on that site, where you will be able to keep up to date with all the hottest latest stories.
Vanessa Selbst To Make A Grande Return?
The three time WSOP gold bracelet winner has made remarks about a possible return to play in the upcoming Tag Team event. She made is clear she would pair up with another poker heavyweight and former gold bracelet winner. So who would that wonder player be? None other than Phil Galfond.
Phil Galfond is a two-time gold bracelet winner but has bad a torrid time last year. He revealed that from the 2017 WSOP, he lost more than $800,000. He entered a $50,000 tournament knowing that second place would bring him $862,649. However, he failed to make any type of profit from that tournament leaving him even more in a hole.
Selbst and Galfond To Form a Bond?
After Selbst had tweeted about a possibility for the two to team up, Galfond replied almost instantly which suggests the two of pokers bests may be readying themselves to light up the Rio All-Suite Hotel and Casino where the worlds longest poker series is taking place for another year. This could bring back some old poker tricks to the table and create an interesting scenario for other players. The $1000 Tag Team event will be starting on June 27th and will take three days.
Selbst is the most profitable female poker player of all time. She has earned more than $11.8m in winnings and her largest win was $1.8m back in 2010. Her three gold bracelets came in 2008, 2012 and 2014. Despite her announcement earlier this year, Vanessa Selbst is on the cards for making a grand return to the poker industry. Could she be the one to set the table on fire along with Phil Galfond? We'll know the definite answer in 1 months time.