Casino Bonuses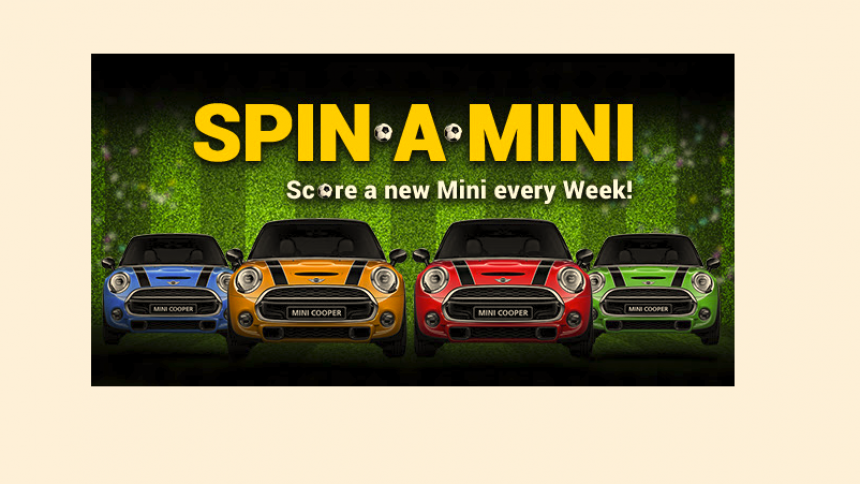 Spin a Mini at PlayOJO
1st June 2018
At PlayOJO, rumor has it that the online casino is offering an exclusive deal. The concept was developed by EGO Gaming and will feature a chance to spin a mini. That is to say, a mini cooper! For those of you who are not entirely sure what that is, it is a lovable car. For those of you who can't drive, there are other ways to profit from owning a mini. Let's take a look at the best options from this promotion. 
As for myself, I was first introduced to a mini cooper in the Austin Powers trilogy. The car is famous for it's ability to look so spectacular with so many different variations to it. Below, you will find a picture of the all classic car in the mentioned movie. Remember, according to Austin Powers, it's not the size that matters but the way you use it.
Spin a Mini Cooper And Become a Hot Shot
Now then, onto that PlayOJO promotion. Starting from the 14th of June, four minis are up for grabs. Week-in, week-out, players will have the benefit of being able to participate in this outstanding promotion. The promotion is quite extraordinary itself, especially due to the fact that gamers can play both on mobile and PC.
Once again, this is down to the help of EGO Gaming and their top notch reward. More information will be leaked in the coming weeks as we draw ever closer to the opening day. Log-in now to become fully acquainted with the online casino and it's amazing games. Also, be sure to check out the latest online gambling news.