Uncategorised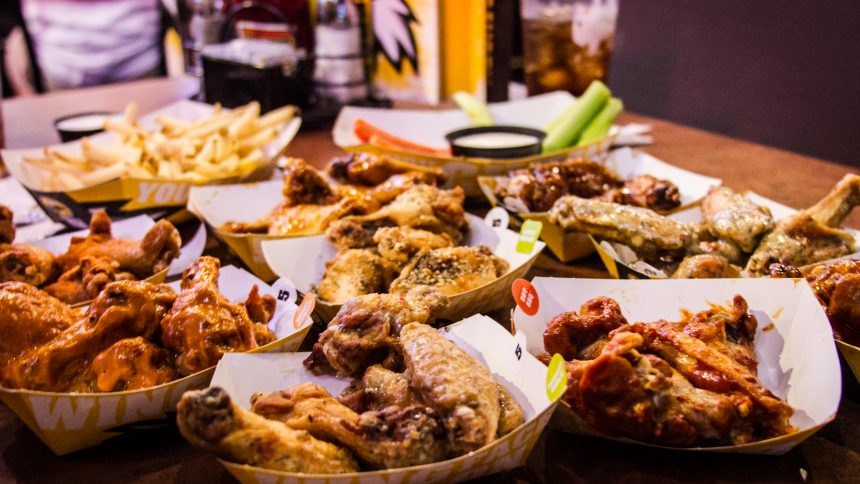 Could Sports Betting at Buffalo Wild Wings be a new thing?
23rd August 2018
As the federal law was lifted on sports betting in the US, could sports betting at Buffalo Wild Wings actually happen? For those of you who need refreshing, Buffalo Wild Wings is the largest sports bar in the US. What better reason to permit sports betting? But will it actually happen? Well, let's take a look at what all the hype is about. 
Operating in many countries in America's as well as several Asian countries, B-Dubs (Buffalo Wild Wings) looks for its independence. As sports betting is becoming more and more legal in the US, B-Dubs is hoping to establish their own market. After all, that's what they do, isn't it? They facilitate all US sports on wide TVs and specialise in serving buffalo wings with sauces.
Say Yes to Sports Betting at Buffalo Wild Wings
Although for now it is more seen as a concept, the company is highly in favour of this alternative. It claims to be "actively exploring opportunities" in the gambling space. Could you imagine sitting in one of the best bars, eating top quality food and having the opportunity to watch your wagers on huge TVs? I certainly can, and would back them all the way.
Here, we have a statement from one of B-Dubs representatives:
"As the largest sports bar in America, we believe Buffalo Wild Wings is uniquely positioned to leverage sports gaming to enhance the restaurant experience for our guests,"
However, the company is also aware of the amount of youth they bring in. They said that under no circumstance, would they permit sports betting should it be an attraction to youngsters. Another problem may be the amount of "older ones" in the bar, putting the youngster's nose out of joint because it's not "hip" anymore.
First of Many?
Now, as B-Dubs look to strengthen their profits with the benefit of featuring sports betting, will it stop at chicken wings? It is said that should they gain from such gambling opportunities, other places will also like to have a bit of the extra loose money.
Airports could, in turn, facilitate gambling. Now how strange would that be? Right before jumping on a flight, or as soon as you land, you could stick a friendly wager on Sunday's games.
Another concept, besides bringing sports betting at Buffalo Wild Wings would be in the office. At work, you could take a bathroom break and put $20 on the Knicks.
With all that is being passed around, it wouldn't come to a surprise should Church's have a corner for a betting terminal.
Will it actually happen? Only time will tell. As for now, there are no sports betting at Buffalo Wild Wings, only watching. If you want to find out the rest, visit the latest online gambling news where we will be only too happy to fill you in with the follow-up.