Gambling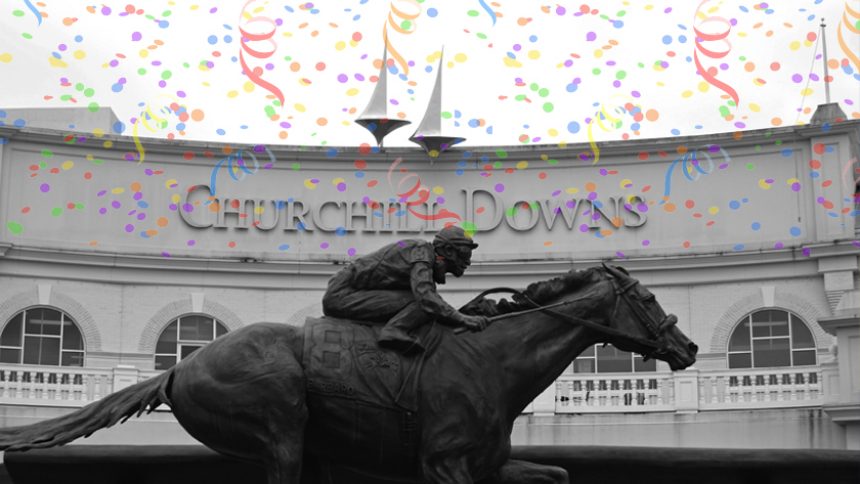 Churchill Downs sees successful Q1 for 2019
30th April 2019
Good news for Churchill Downs Incorporated, who are based in Louisville, are a Kentucky racetrack operator, who have received a stunning 40% increase, year-on-year, taking their net revenue to $265.4m. That is quite a fabulous number when compared to previous years. Let's take a look.
Before we just straight in the details, perhaps you want to take a look at the latest online gambling news. On that page, you'll be able to find all the hottest gambling-related stories out there. What's more, we have a collection of lists for best gambling movies, to top-rated guides to help you expand on your gambling image. Feel free to check it out for yourself.
Churchill Downs Enjoys Good Results for Q1
The high results for Churchill Downs saw the corporation enjoy adjusted EBITDA which also had an increase to $74.6m. This resulted in a 51% rise.
What's more, the net income was $11.6m unlike the $182m it was in the previous year. Churchill Downs also sold Big Fish Games for $168.2m in the first quarter of 2018, which proves how this figure was that large. This take the net income up 61% to $25.5m.
The gambling operater has said that it realigned its segments to "reflect the internal management reporting used by chief decision makers to evaluate results of operations and to assess performance and allocate resources."
According to the company, the three key points which are needed to be understood are the following: Churchill Downs, online wagering and gaming.
Net revenue at Churchill Downs saw an increase from $2.3m to $21.4m. Q1 also saw online wagering decrease its revenue by 0.3% to $63.4m and revenue in the company's gaming sector increased 51.2% to 170m.
Adjusted EBITDA decreased $1m in the online wagering department as the operator launched its sport betting and online gaming operations in New Jersey. The launch in New Jersey is intact with a partnership with Golden Nugget Casino.
If you wish to learn more about that deal you can find further reference at the latest online gambling news. Until then, do you think that Churchill Downs will do quite as well in Q2? Let us know your thoughts in the comment section below.