Gambling news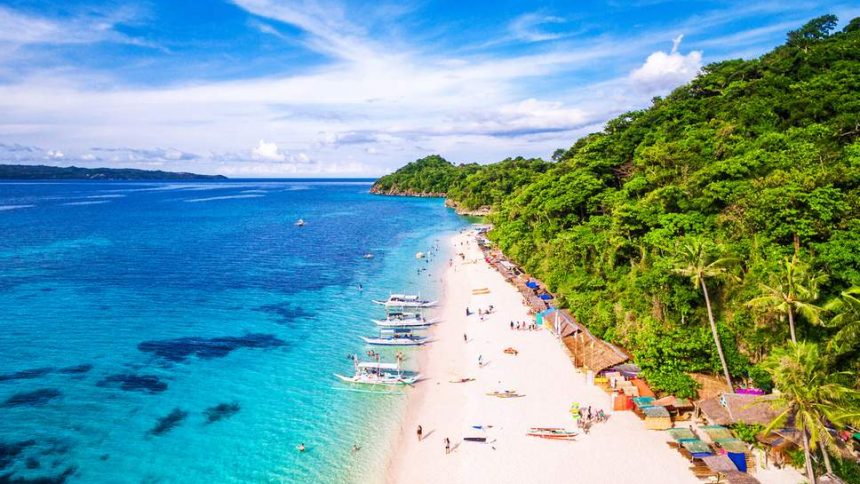 Boracay President Addresses the Public he is Not in Favor of Gambling
28th November 2018
In Manila in the Philippines, President Rodrigo Duterte has reiterated that he is totally against gambling in Boracay. He claims that there should be no more casinos and commercial development in the land. Duterte said this prior to his inauguration address of the new P1.71-billion Cavite Gateway Terminal facility in Tanza. Let's take a look. 
If you've been following the latest online gambling news, you'll find many gambling-related stories. We, at Gambling Herald, take it into our responsibility to inform you of the hottest sagas in the gambling world. We also have articles on how to improve your own gambling skills which you can check out.
'Say No to Gambling' Boracay
"No more commercial expansion. No more gambling"
The president was pretty clear when addressing his people. He stands against the expansion of gambling without fault.
According to a GMA news report back in July, the Macau-based developer, Galaxy Entertainment Group claim to be on track for a 26-hectare development on the island. This comes after a 6-month closure.
The president also addressed his thoughts about that:
"The land in the back, which is expansive, I asked it be placed under land reform,"
In Boracay, there is currently an issue concerning land reform. The Department of Environment and Natural Resources Undersecretary, Jonas Leones, said he hopes this question will be solved by the end of the year. The process for that has already started.
"Now it's worth millions," 

"Don't sell it for pennies. Leave it for your children, someday your children will hold land worth millions."
The quotes were taken from Duterte who believes the land shouldn't be so quickly sold. He believes that it will increase in value and could serve the future generations far greater.
Although there has already been progress for land reform, there hasn't been any ban for more casino and resort development on the island. The proposed ban from the president has yet to be issued.
The Department of Justice wrote a letter on October the 8th for a no-casino order to be signed in Boracay.
The letter read:
"Based on a review of the applicable law and jurisprudence, this department is of the opinion that the issuance of an EO would be the most expedient and effective means of halting the operation of casinos and implementing a no-casino policy in Boracay,"

Duterte is still standing strong against the Department of Justice saying that casinos who wish to open would anyway require a government permit.
"Whether I put it in writing or just say it verbally. It is not a requirement that I should really be, you know, writing something,"

We hope you liked this article if you want to learn more about gambling stories, check out the latest online gambling news.