Gambling news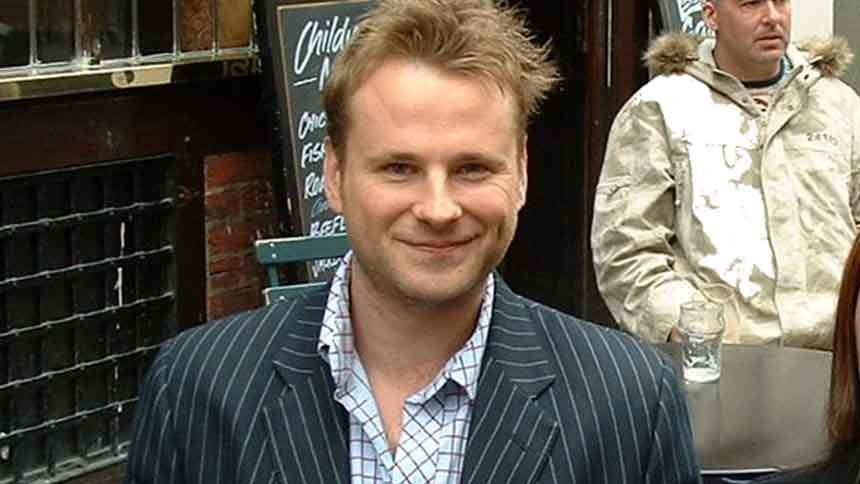 Would You Bet on Red Your Whole Life Savings? – Ashley Revell Did
2nd June 2020
Ashley Revell in 2001 – Image source: Minxymoggy / CC BY-SA via Wikimedia Commons
Many times we laugh with or at our friends when they have to make important financial decisions and we just like: "Bet it all on the red". Ashley Revell accepted the advice… He did the ultimate bet on red. He auctioned everything he had, traveled to Vegas, and after an agreement, he did the historical wager, $136,000.
The crazy night took place in 2004 but since then it's still one of the craziest gambling stories. And as you can see, even the latest gambling news recap these unbelievable happenings year by year.
How Ashley Revell has bet $136K on red
According to an interview with Ashley Revell's, it's all started as a drunk conversation with his friends in a pub. That was the moment when Ashley started to think about how amazing it would be if he would bet on all his savings on a single spin on the roulette wheel. This thought didn't leave him. Obviously his family and friends didn't support him at all. Anyhow, he felt like that it's a now or never moment as he doesn't have any wife or children. So, he started to sell everything he had.
He auctioned his house, his BMW, his Rolexes. He connected the Plaza Hotel & Casino, which would accept a wager like this. A few weeks later he was already head to Vegas, with the craziest plan of the 2000s.
If you want to bet on red a with a higher amount always remember Ashley's story
If you take a look at the video below, you can see how many people watched the unbelievable act. Anyhow, Ashley's behavior is the perfect example of how a professional gambler must look in every venturous moment. Even if you make a stupid decision, that leads to a huge loss or a great prize, stay calm. That makes a gambler a professional.
Even if the scene is a bit creepy with the worrying mother, and the old-school pop music in the background, you shouldn't afraid of what have you seen. This video fully describes the ambiance in the Las Vegas Casinos in the 2000s.
Anyhow, altogether the grotesque moment can be explained with the fact that a guy just wagered $136.000 on red. I'm curious that how this would look nowadays. I don't even think that a casino would let such a huge bet in the reflection of the strict regulations of the gambling authorities.
The part of the real success story was after the miraculous victory
Anyhow, this crazy bet on red was only the tip of the iceberg in Ashley's gambling career. Despite everyone expected that he will flatter all his money after he claims it, he had an exact plan with the amount. He opened his own online poker site, Poker UTD, and later the iGaming Recruitment which is a company that connects gambling firms with potential employees.
However, here comes the most romantic part. The only way how Ashley Revell treated himself was a European trip on the back of his motorcycle. During this month he spent traveling, he met his future wife. In his interviews, he is also pointing on the fact that the biggest success in connection with his crazy bet on red, that this outstanding risktaking led him to his beloved wife.
Years later, in 2019, Ashley returned to the Plaza Hotel & Casino. They became so popular because of his actions in 2004 that there was still a smaller crowd during he was playing.
Ashley Revell just bet the celebratory first bet on our brand new Single Zero Roulette table! The only one in Downtown Las Vegas! He bet $7,000! Watch to see if he wins or not! #PlazaLV #Vegas #Roulette #SingleZeroRoulette

Gepostet von Plaza Hotel & Casino am Samstag, 2. November 2019
And he did it again…
Wanna bet on red? That's how you must do it!