Gambling news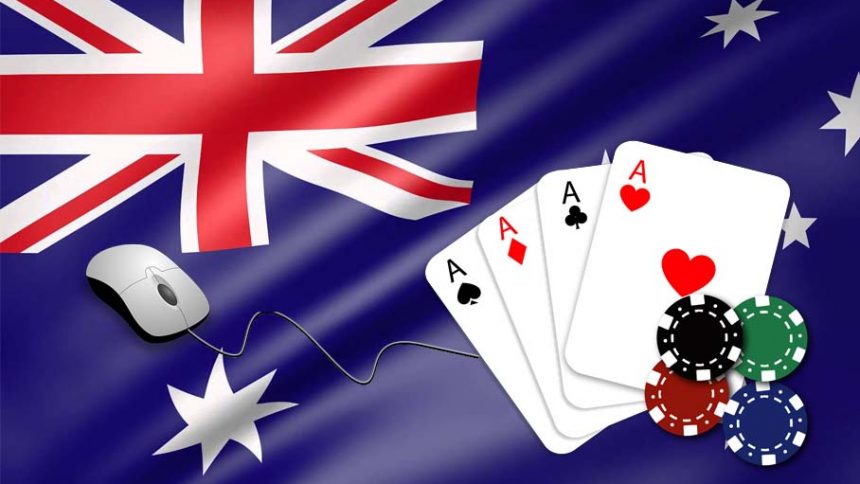 Australia Online Poker Ban Shocks Online Gambling Industry
24th March 2017
Online gambling world has been facing situation of crisis due to the Australia online poker ban. Best online poker sites in Australia will need to pull out of the country unless the government changes approach in the near future.
According to the latest online poker news, Australia online poker ban has come as a result of the activation of the Interactive Gambling Amendment Bill 2016. The Australian online poker sites and sportsbooks have to obtain gambling license in order to operate in the country. Nevertheless, the license doesn't exist for the time, which leaves no option but leaving the market for the online gambling operators.
Australian online gambling laws outlawed online poker in Australia in 2001 with Interactive Gambling Act. However, there were serious loopholes which allowed online gambling activities to exist to this day. The new Australian online gambling bill has been designed to remove these loopholes to ban all the online poker and sports betting activities in the country.
"It's stupid," said the Liberal Democrats senator David Leyonhjelm to The Huffington Post Australia. "If you want to play poker, there are lots of opportunities in Australia, at casinos and tournaments. It's not as if there isn't a great deal of poker playing already, but they're just stopping it online. The whole world is online now."
Leyonhjelm claimed that Australian online poker players can access most of the sites using virtual private networks, also known as VPNs. Therefore, people will create offshore accounts and it will create a black market in Australia which will be almost impossible to be monitored by the government.
Australia Online Poker Ban Effects Online Sports Betting As Well
Australia online poker ban won't only put a dent in the online poker business in the country, but also in the activities of the online sports betting market. Online sports betting sites won't be able to offer in-play betting option from now on. As a matter of fact, Australian online gambling regulations banned online in-play betting activities in the country to combat against problem gambling and match fixing before. However, a loophole allowed in-play bets to be made over the phone. Online sportsbooks in Australia took advantage of this loophole offering 'click to call' services. Latest on the government banned the online sportsbooks to offer this service.
The size of the gambling market in Australia is around $20 billion. Internet gambling is rapidly growing increasing its shares from the total gambling revenue in the country. Preventing such a big market rather than benefitting from it simply through proper regulatory steps doesn't seem reasonable for David Leyonhjelm. He claimed that the new Australia online poker ban will help the black market to prosper. "It will promote the black market." he stated. "There are ways to circumvent these prohibition approaches. People will gamble using foreign providers by various means. They will be in the hands of sometimes shady providers, and if they get ripped off, they will have no recourse."
It is a matter of curiosity whether such giant online poker operators like 888poker and PokerStars Australia will leave the market anytime soon. PokerStars' parent company Amaya announced that they would stop accepting players from Australia if the proposed bill was passed into law.
Despite the fact that the future of online gambling in Australia is obscure, you can still enjoy the best online poker sites in Australia. Check how to play poker online if you have questions in mind. Hottest female poker players and the best poker pros also play online poker at the major online poker sites.