Online Gambling Promotions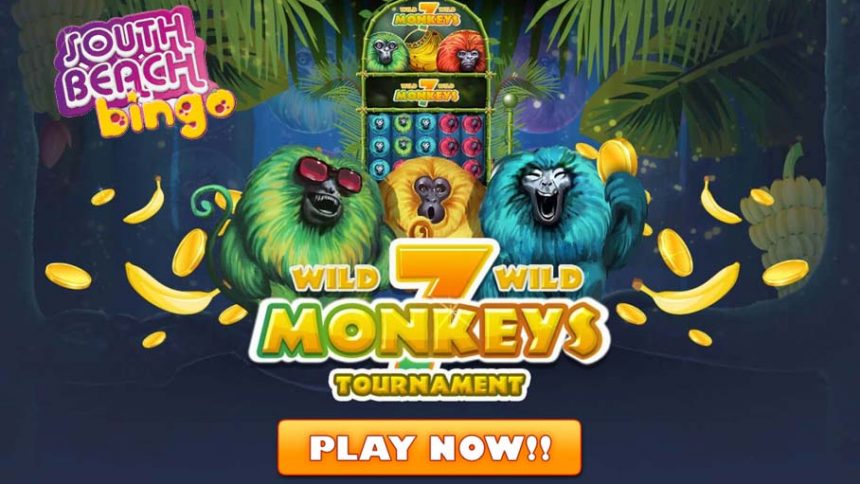 Do You Need South Beach Bingo No Deposit Bonus Codes to Win $2 Cash?
24th March 2017
7 Monkeys Tourney
Bonus Type
Cash Prize, Tournament
Prize
1st Place: $2000
2nd Place: $1000
3rd Place: $500
Selected Games
7 Monkeys Slots and Mamma Mia Slot
Bonus Code
No need
Cashable
Yes
Minimum Deposit
$50
Maximum Bonus
$2000
Valid on
7 Monkeys Tourney: March 20-26, 2017
Mamma Mia Tourney: March 27-April 2, 2017
Wagering Requirement
There is no WR for the bonus prizes
Restricted Countries
Afghanistan, Guinea-Bissau, Somalia, American Samoa, Haiti, Angola, Hong Kong, Sudan, Belgium, Iran, Syria, Burundi, Iraq, Tajikistan, Cambodia, Israel, Turkey,

» show more

Chad, Libya, Turkmenistan, Chinese Taipei, Martinique, United States of America, Congo Republic, Monaco, US Virgin Islands, Democratic Republic of Congo, Myanmar, Uzbekistan, Eritrea, Netherlands, Venezuela, France, North Korea, Yemen, French Guyana, Philippines, Zimbabwe, Guadeloupe, Puerto Rico, Guam, Singapore, Bulgaria, Greece, Italy or Romania

» show less
South Beach Bingo No Deposit Bonus codes bring you joy and a chance to win big. However, 7 Monkeys Tournament brings $2,000 in cash right away. Just like that!
South Beach Bingo No Deposit Bonus codes may bring you momentary happiness; however, the 7 Monkeys Tournament offers a lifetime experience that you will never forget. Simply play 7 Monkeys Online Slot game at South Beach Bingo and earn a tournament point for every $10 wagered. The player collects most points will scoop a whopping $2,000 cash prize.
As a matter of fact, you don't even need to occupy the top spot on the leaderboard. The second and third place holders win $1,000 and $500 cash prices respectively. If you open an account at South Beach Bingo clicking on the links offered on Gambling Herald, you can also get an extra $55 South Beach Bingo No Deposit Bonus.
In order to be able to participate in the 7 Monkeys Tournament, you need to deposit a minimum amount of $50 during the tournament timeframe which closes on 26th of March. Simply deposit an amount over the mentioned amount and start playing amazing online slot and bingo games at South Beach Bingo to combine fun and profit.
If you are asking yourself whether you need South Beach Bingo No Deposit Bonus codes to participate in future tournaments with huge prizes or not, then look no more for the answer. After the 7 Monkeys Tournament, another huge slot tournament will take place at South Beach Bingo: Mamma Mia Tournament. The best thing is that you don't need South Beach Bingo No Deposit Bonus codes to be a part of this craze either. Rules are the same as the previous one. Every $10 wagered on Mamma Mia Online Slot game will bring 1 point. The more point you have the closer you will be to the $2,000 grand prize. The second and the third spot holders will receive $1,000 and $500 cash prizes respectively. Mamma Mia Tournament will run between the 27th of March and the 2nd of April.
South Beach Bingo March Promotions are full of possibilities. Join South Beach Bingo now to play fantastic online slot and bingo games while enjoying the best online bingo promotions! If you want to learn more about the popular online bingo site, you can read our detailed South Beach Bingo Review!
Claim your cash prize eat South Beach Bingo!