Gambling news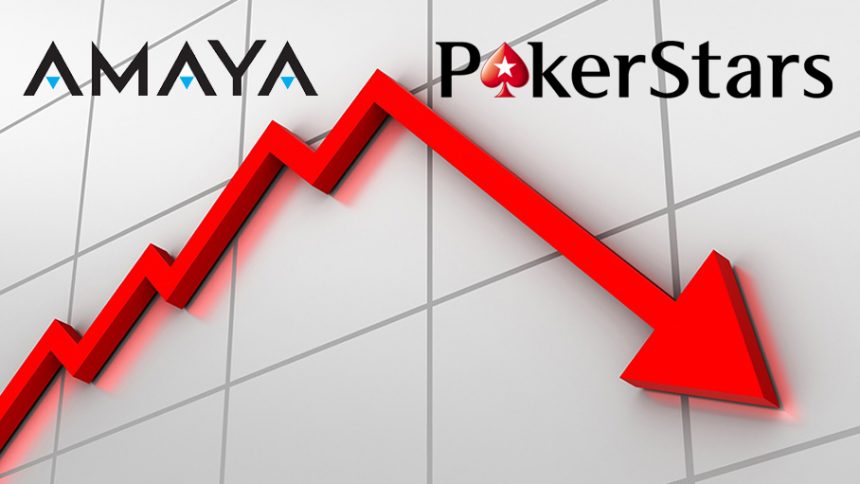 Amaya Inc. Stocks Fall in Value after PokerStars Received $870m Fine in Kentucky
30th December 2015
Online gaming giant Amaya Inc. stocks are experiencing a drastic 30% fall in value after the recent Kentucky court ruling which handed $870 million fine to the company due to offering illegal online gambling opportunity to the residents of Kentucky through popular online gambling site PokerStars.
Franklin Circuit Court Judge Thomas Wingate decided to fine Amaya Inc. $290 million in November, 2015 in order to compensate for the loses of 34,000 Kentucky players who embarked on an online gambling adventure on PokerStars between October 2006 and April 2011. Before October 2006, online gambling operations in the state were legal. However, with the introduction of the Unlawful Internet Gambling Enforcement Act (UIGEA), the online gambling activities in the state have started being strictly monitored and controlled.
The state government is pretty serious about the online gambling regulations in Kentucky. The state government forced the judge to triple the fine. Therefore, Amaya Inc. will need to pay $870 million fine. According to the official data, PokerStars generated approximately $18 million in Kentucky between 2006 and 2011. Considering this number, $800 million fine looks quite harsh.

According to the latest online gambling news, Amaya Inc. is preparing to appeal to the court's decision. They bought PokerStars from the Rational Group in 2014 for a fee of $4.9 billion. As a part of the deal, Amaya designated $300 million in escrow in order to deal with the case.
The huge fine is not the only issue troubling the company as Amaya Inc. stocks has seen the lowest number of the year in value after a 30% drop since the beginning of 2015. The company reported a %13 decline in revenue.
Amaya Inc. owns two of the most popular online poker and gambling destinations in the world, PokerStars and Full Tilt. These popular online poker sites attract thousands of players each month. It is expected that Amaya will recover from this trouble situation eventually; nevertheless, the short term impacts is a matter of concern for online poker players.