Gambling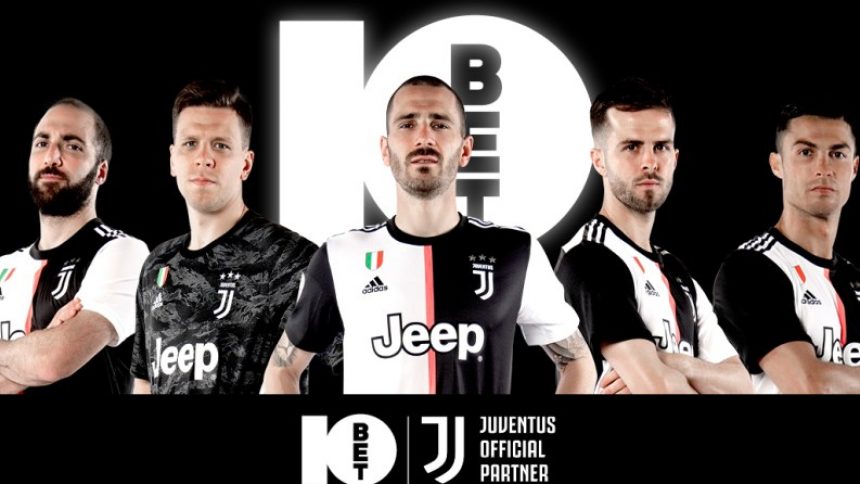 10Bet Named as Juventus Betting Partner
23rd September 2019
In this article, we will be taking a look at the latest development in the sporting world that Juventus has agreed a new official betting partner in 10Bet. The agreement will see the gambling firm sponsor the Italian Serie A champions for the next three-years. Let's take a look.
This latest advancement comes after a summer filled with similar stories. If you take a look at the latest online gambling news, you'll be able to find all the football clubs who have taken on gambling firms as sponsor with new deals. We have a variety from French, to English, to Spanish and even Belgian football clubs who have all adopting new betting partners in sponsorship deals.
Juventus Sign Deal with 10Bet
The partnership will serve both the club and the gambling firm in targeting the football fans. 10Bet will develop promotional content and marketing activities for Juventus supporters while receiving brand exposure.
Back in 2018, 10Bet signed a multi-year shirt sponsorship deal with English Championship team Blackburn Rovers. This is their latest deal, having secured ex-professional and Chelsea legend, Didier Drogba, as their brand ambassador earlier in September.
Here's what a 10Bet spokesperson had to say about the deal:
"We're thrilled to be partnering with such a prestigious brand as Juventus and both brands share the same values and principles.
"We are passionate about presenting our audiences with the most unique and entertaining products and we're confident this will be a mutually beneficial long-term partnership."

As for the Italian football club, Juventus Chief Revenue Officer, Giorgio Ricci, came out with the following statement:
"The particular attention paid to the global markets and audiences, a key theme for 10Bet and the club, attests to the perfect synergy between our companies."
The deal appears to be a win-win for both sides with 10Bet highly satisfied with the prestigious brand and Juventus happy to partner up with the gambling firm. We will be keeping a close eye on any further developments at Gambling Herald.