Feature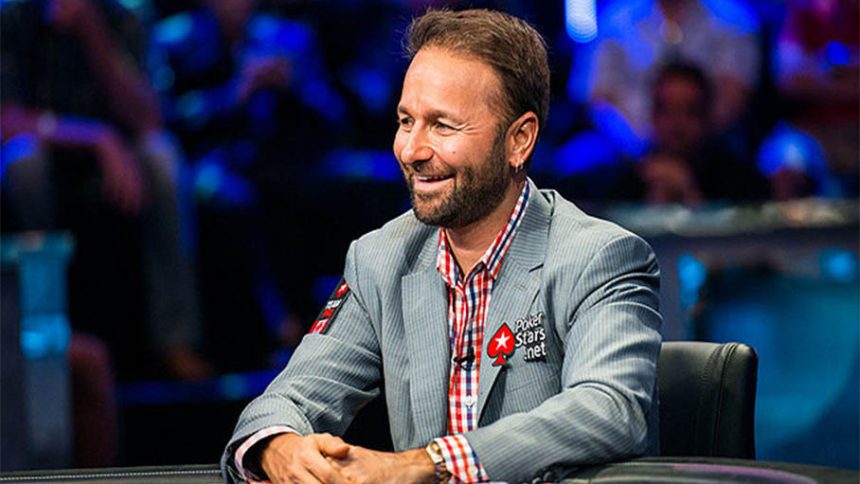 10 Best Poker Players Alive
1st April 2016
10 best poker players alive are important in terms of constituting inspiration for people who are interested in the game of poker. Although you may not know the faces behind the success stories in the online poker world, the physical poker universe is full of legends. Here is the list of 10 best poker players alive.
10 Best Poker Players Alive – Phil Hellmuth
The American poker legend is also known as the "Poker Brat". His colorful and competitive personality along with the extraordinary talent enabled him to be a part of the Poker Hall of Fame. He led a poker charity which have raised more than $20 million for charitable purposes. In 1989,  he was 24 years old when he became the youngest person who ever won the World Series of Poker Main Event. He defeated the champion Johnny Chan and his 'youngest champion record' stood for almost 20 years.
10 Best Poker Players Alive – Byron Kaverman
According to Global Poker Index's list, Byron Kaverman is definitely among the best players. He is only 29 old but he traveled more than a real backpacker in order to play poker in different corners of the world. He became passionate about poker in high school after he had seen the movie Rounders. In 2014 he earned third of his total poker wins within 10 days. One big event was at the Borgata Spring Poker Open when he earned over $700.000. The other occasion when he earned ridiculously much was in the EPT Grand Finale in Monte Carlo when he scooped over $450.000 in one game. His total winnings have reached $2.788.900.
10 Best Poker Players Alive – Anthony Zinno
The second best player of 2015 was the American Anthony Zinno from Las Vegas with the total winnings of $1.251.094. He won three World Poker Tour titles along with a World Series of Poker bracelet. He is actually a chemical engineer and a lawyer besides being a professional poker player. His biggest winning in 2015 was over $12.000 on the World Poker Tour Prague.

10 Best Poker Players Alive – Dzimitry Urbanovich
The almost 21-year-old Dzimitry Urbanovich, the Polish prodigy got his biggest title in the EPT Dublin Main Event in 2016. He took home €561,900 and after he participated in his first World Series of Poker.
 10 Best Poker Players Alive – Daniel Negrenau


Daniel Negrenau, Kid Poker is a Canadian professional player. He managed to won 6 WSOP bracelets and 2 WPT championship titles. He is considered to be the best player of the past decade. The Kid Poker Documentary was made about his iconic and significant presence in the poker world. The documentary also proves his brilliance. In the Big One For One Drop 2014 tournament he became the biggest live tournament poker winner with his $30,600,000 earning.
10 Best Poker Players Alive – John Juanda
John Juanda, an Indonesian born American guy, has more things to be proud of. Back in high school he was the best at the track, and took part in many races as a sprint runner.
After it turned out he is also a poker talent. He has managed to gain 5 WSOP bracelets so far. Along with Kid Poker, he also was selected to be a part of the Poker Hall Fame which is one of the biggest honors in poker. Back in 2006 he won the first prize in the Crown Australian Poker Championship with a prize of $732,901.
10 Best Poker Players Alive – Scotty Nguyen
Scotty Nguyen, the Vietnamese player also owns 5 WSOP bracelets. He is mostly known from being the winner of the World Series of Poker Main Event 1998.  Ten years later he won $50,000 Players' Championship. By winning these two titles together his presence is quite unique in the poker field. However, getting so high was not as easy for him. After he developed full scale of addictions including marijuana and alcohol, he had to start everything from scratch which was more than successful. In 2014 his total live tournament winnings exceeded $11,700,000.
10 Best Poker Players Alive – Eric Seidel
Eric Seidel – Sly from the US is a real poker dictator as he is one of the best known and the winningest player all over the world. He is the one who won 8 WSOP bracelets, 1 WPT title, and gained over $20 million in career winnings. He was really close to winning the greatest poker event of the world, the Aussie Millions, however he finished in the second place after Alexander Kostritsyn. He won $900,000 in prize money. He is currently working in partnership with Full Tilt Poker as a design team member.
10 Best Poker Players Alive – Jennifer Harman 
Turning into the women's side in this question, Jennifer Harman is definitely one of the live legends of poker. She not only looks like Meg Ryan, but also won 2 WSOP bracelets which is a lucky combination. Due to her kidney problems she took a year off from poker playing and devoted her time to charitable activities. She is a popular host of charity poker tournaments, and she organized a 2-day event in 2009 when they managed to raised raised $111,000 for the National Kidney Foundation. He is a member of Team Full Tilt at Full Tilt Poker.
10 Best Poker Players Alive – Barbara Enright
Barbara Enright looks like a poker-queen which is not a coincidence at all. Besides she is a professional poker player, she is also the editor in chief of Woman Poker Player Magazine. Moreover, she is also a motivational speaker which has its own reasons. Being the first woman to win an open event at the WSOP shows she has the strength to motivate others. As a female player, Enright is also famous for winning 3 WSOP bracelets. What is more, she was sitting at the final table of the main event in 2015.
Being inspired by the bests of the game, learn how to play poker online and check the latest online poker news.