Gambling news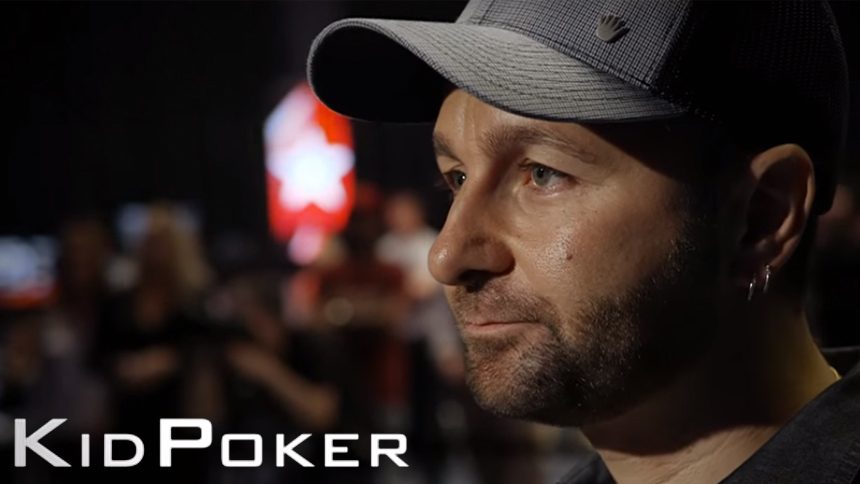 KidPoker Documentary is the Hottest New Film About the Game!
2nd December 2015
"To avoid criticism, say nothing, do nothing and be nothing. And that's not the way I live my life" are the chilling words said by the world's most popular and outspoken poker player at the end of the trailer for KidPoker documentary. Daniel Negreanu is probably the first name that pops up in your head when you think of poker, but the road to greatness had its ups and downs. The recent release of KidPoker (PokerStars production) chronicles his early struggles and fall from grace to where he is now – enjoying an iconic status in the world of poker that so many players aim to reach, but is only available to the special ones like him.
Daniel Negreanu and producer Francine Watson (Image credit: PokerStars Blog)
"Kid Poker, a documentary produced by Francine Watson and PokerStars, tells that story," said Stephen Bartley from the PokerStars Blog, before adding "from Negreanu's upbringing in the card rooms and pool halls of his native Toronto, to the present day, where Negreanu stands as perhaps the most successful poker player to have ever graced the game."
According to Bartley, the KidPoker documentary is not just about the extraordinary success he has achieved in the game, but it also takes an intimate peek uncovering the man behind the lights and the stage. It takes a personal look at Negreanu through his friendships and strong family ties; perhaps the most interesting details about this aspect are told by footage depicting his younger days.
"It also permitted a glimpse behind the man, examining his friendships, such as that with fellow pro Jen Harman, and his family, specifically his brother Mike Negreanu, who playing a key role in the film, revealed a strong, and loving support system that has sustained Negreanu throughout his career," Bartley reported.
Audiences in Negreanu's hometown Toronto were the lucky ones to watch the first screening of the KidPoker documentary last Thursday evening, but no worries, you'll have a chance to watch the movie as more screenings are on the way. If you'd like to know when other release dates will become available, please follow Negreanu's Twitter page for the latest news.
I will keep you updated when it becomes available elsewhere. https://t.co/P0XSyI3yJS

— Daniel Negreanu (@RealKidPoker) December 2, 2015
 KidPoker (Negreanu's nickname) swooped the WSOP bracelet a total of six times, and is also the competition's highest earner with more than $16,000,000 in winnings. However, the overall career earnings don't stop there as by some sources he is believed to have collected more than twice that amount from all of the events he entered so far.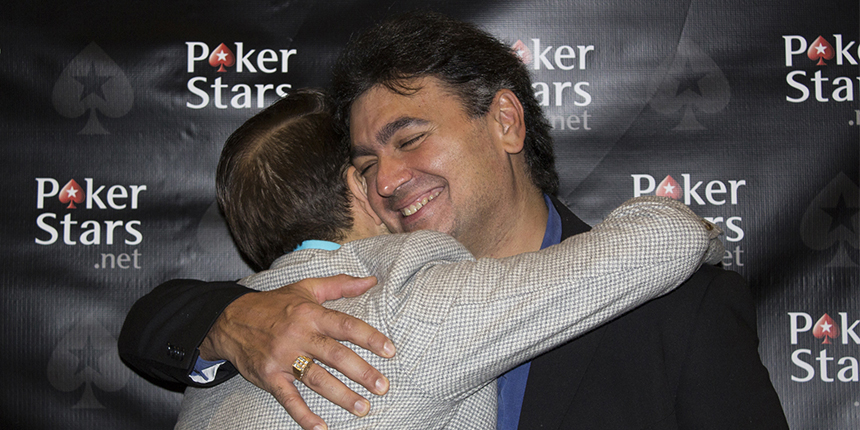 Daniel and his brother Mike Negreanu
Daniel's brother, Mike Negreanu, commented that KidPoker always had the full support of the family from day one, and that they never doubted he would become a success no matter what he pursued. "It was never a surprise to any of us that he became as successful as he did. We all knew that if he wanted to do something, he could. So when he started playing poker and he was good at it, we knew that he could be successful." And based on Bartley's comments, that's exactly what you can expect to see in the KidPoker documentary.

Mike Negreanu also highlighted how Daniel has evolved over the years, going from being quite self-assertive to a more complete man that understands his environment, by stating, "Yeah, sure, he may have been a little bit brash early on, but I think as you get older you become more aware of your surroundings and how to relate to people and get your point across."
Mike believes that Daniel's abrasive manner gave him the confidence and the winning edge to go out and accomplish something great in the world of poker. "When you're good at something, you have to be able to be confident about yourself to be successful. He's always going to be opinionated and say what he thinks."
So the message is clear; be yourself, know yourself and with a bit of good ol' luck you just might end up sharing the podium with the great of the greats. And remember to have an outspoken personality, because then you could very well have a movie made about your life, just like the KidPoker documentary.