Gambling news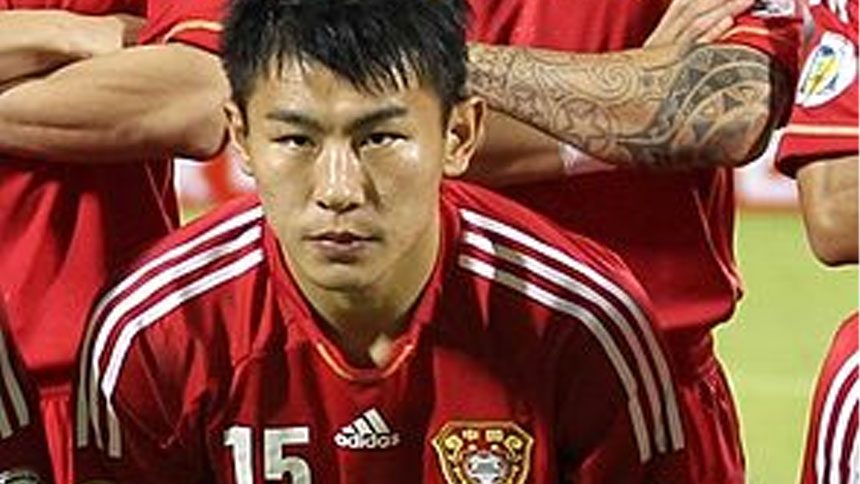 Yu Hanchao is Sacked from Evergrande
16th April 2020
Image source: Doha Stadium Plus Qatar / CC BY via Wikimedia Commons
One of the best players of the Guangzhou Evergrande, Yu Hanchao is sacked because of a passer caught him on camera while braking the Chinese laws. He hasn't done anything serious but his contract restricts every tiny offence that is against the Chinese rules. Yu Hanchao was changing the numbers on his license plate, to trick the police officers and cameras. After a short investigation, his club is banned him immediately.
Before Yu Hanchao was Sacked he was known as the best left-winger in the country of the decade. He started his football career in 2005 in the Liaoning Whowin and he strengthened the team until 2013 when he transferred to Dalian Aerbin, for a record price. However, he only stayed for a year since in 2014 he found his real place in Guangzhou Evergrande. Since then he was on the pitch 177 times. Even more, he scored 30 times and won 10 trophies during the eight years he spent with Evergrande. Yu is also in the National team. He scored nine times as a Chinese international.
Unfortunately, the Chinese Super League suspended its events during the past months. Therefore Yu didn't participate in any matches for a while. To be true, during the current situation, despite his popularity it won't be easy to find a new club after an absence like this.
Yu Hanchao is sacked for what? – Why did he do that?
The fact that Yu Hanchao is Sacked shows us how strict are Chinese people in every territory of life. As you can see in the video below Yu was modified his license plate. With some blue paint and with a few kindergarten tricks he made an F out of the E. But why was that so important to do it during the day at one of the busiest streets of Guangzhou?
The answer is simple. He changed the letter because there is a law in Guangzhou which regulates cars from different provinces or from abroad. If you have a car with a foreigner plate, you can only drive your car for four days in a row. After that, you must leave it in the garage for four days. You must keep this rotation unless you have to face the consequences. Yu's Mercedes Benz belongs to his hometown, the far Liaoning.
Therefore, Yu Hanchao doesn't seem like a criminal. It's more like that he was unperceptive and he realized that he is doing an offence on the street. But it was too late. Probably, if a police officer would catch him, not a passer with a phone, the social media wouldn't be filled with his footage. Anyhow,
What's gonna happen to Yu?
Of course, not just the online football fans in China but the Chinese authorities also noticed the issue. In reflection of that he tried to fool the police he must face even more serious consequences over his break in his career. He is sentenced to 15 days of surveillance. They also fined him for nearly 600 pounds and he also had 12 points on his driving license. Still. the biggest question is will he be able to return as a professional footballer to another club, or the talented 33-year-old left wing's path is finally ended in China? What makes his situation even more difficult is that during the current situation finding a "new job' is nearly impossible even in the world of sports.
However the Chinese Super League declared that despite the incident wasn't horrific, Yu clearly violated the club protocols. Thus, they must release from his contract. The founder and CEO of Guangzhou Evergrande also confirmed that they will dismiss Yu after they investigated the case.
In summary, Yu Hanchao is sacked in the consequence of a tiny offence. However, it's not a surprise that in a strictly regulated country like China sportsmen and women must represent a flawless paragon.
If you would like to discover the latest gambling news or the most popular gossips in the sports world, stay tuned.