Gambling news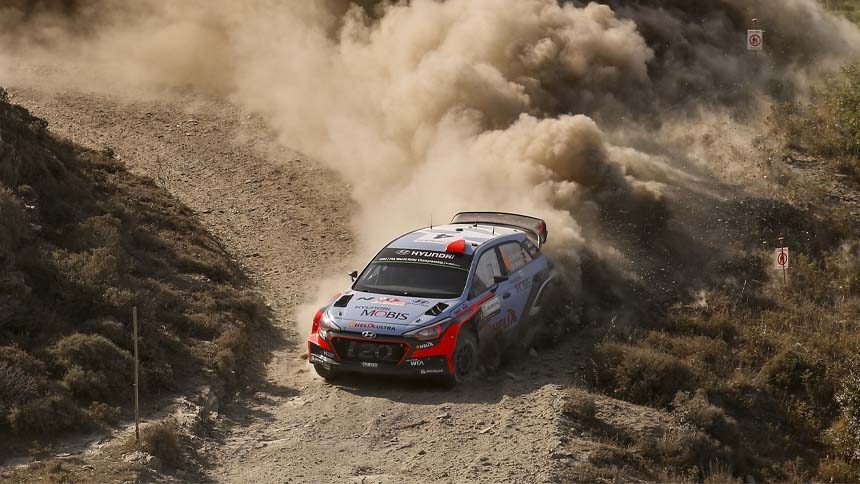 You Shouldn't Bet on the Pushkinskiye Gory Rally and Its Inpregnable Bend
22nd October 2020
Motorsports are favored among bettors and online bookies as well. If you like strong engines and the dirtiest imaginable bodyworks, you will love rally betting. However, one the other hand, you should never bet on the Pushkinskiye Gory Rally, because it has a bend which destroyed six cars during a single race.
The Pushkinskiye Gory Rally isn't the most popular race in the world, but it's a well-known event in the world of Russian Motorsport. Even if, the latest online gambling news is only talking about Formula 1 and the other world-class runs, we can also experience epic moments during these smaller races. Also, if you bet on the Pushkinskiye Gory Rally and on other local tournaments at the 1xBET Sportsbook, or at any online bookie who offers a huge variety of wagers, you will face long odds and loads of fun.
During the 2020 Pushkinskiye Gory Rally, six cars crashed in a row during a single race because of an impregnable bend
If you like car crashes, or interested in the world of rally, you couldn't miss this video below.
On the other hand, this video is death-proof evidence of how unpredictable are the smaller rallies. If a track isn't known by the drivers, or if the weather isn't as expected, crashes are regular, and good reaction time and a safe driving style are way more important than maximum speed and acceleration. In short, you shouldn't bet on the Pushkinskiye Gory Rally.
If you want to bet on the Pushkinskiye Gory Rally, bet on the World Rally Championship instead
If you want to taste the mud in your mouth while you are placing the bet of the year on a rally race, you can constantly find wagering options at the bigger online sportsbook. The world's biggest phenomenon in this kind of motorsport is the World Rally Championship. So, choose an online casino with sports betting markets, or just pick 1xBET, one of the world's biggest online sportsbook.