Gambling news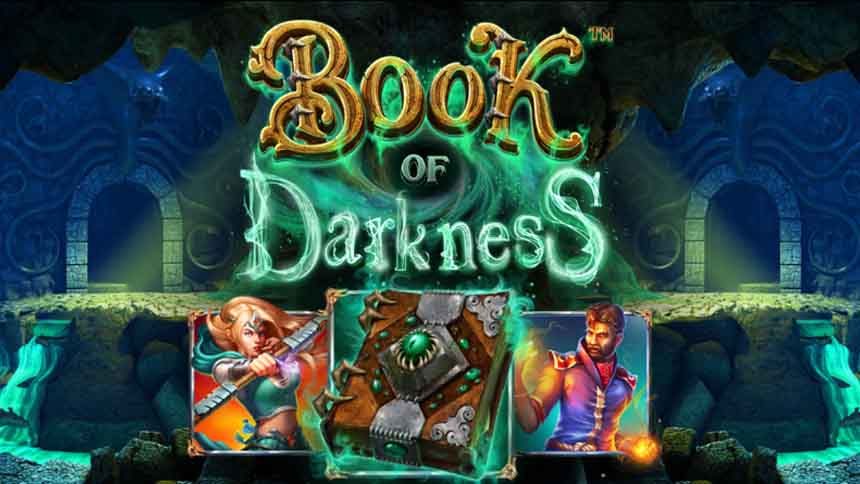 Play Book of Darkness – Betsoft's Latest Blockbuster RPG Slot
20th October 2020
Betsoft's latest 5 reel, 10 fixed payline RPG slot will surely melt your heart. The software is just released but all the venturers who like new-gen gambling products already started to play Book of Darkness. Let's take a closer look at this amazing game to warm up for this supernatural slot adventure.
In the latest gambling news, Betsoft always has a place as they provide the highest quality online slots on the market. They are famous for their spectacular games with breathtaking graphics and innovative game features. For example, if you play Book of Darkness, you will take part in a fascinating RPG slot where you can live through a mythical journey in the ruined temple of good and evil, where nothing is what it seems. We are all sitting on pins and needles when cash games will be available, so better take a look at the Brazino777 Casino to don't miss out on the most promising slot adventure of 2020.
What You Have to Know Before You Play Book of Darkness
Book of Darkness is a 5 reel slot with 10 fixed payline. Betsoft Gaming is working on the game for months and we can surely say that their new development is absolutely in the "award-winning category". The official release date was scheduled for the 15th of October, so demo play is already available at Betsoft's official site.
What gives some extra juice to the game over its RPG slot features is the special Book Symbol which is a WILD and a SCATTER symbol in one. If you see at least 3 Book symbols in a row you can expect instant payout, even more, scatter free spins.
Betsoft's RPG Slots Will Bring Ventures to a Brand New Level
What makes Book of Darkness an RPG slot is a feature that the game will offer choices which path you want to follow. You will have to choose between the Dark Wizard and the Huntress and this decision can affect your upcoming rolls. If you "play your cards" properly, you can reach the Clash for Power and fill the Hero Meter. If it happens, the Shadowform will activate. And that means a chance to significantly increase your winnings.
The Marketing Manager of Betsoft Gaming also shared his optimistic vision about the game release despite the challenging development. Kai Botha said: "Betsoft Gaming is one of the most innovative gaming content providers. We look to challenge our players on many levels as well as to provide huge pay-out potential. Book of Darkness is a stunning addition to our award-winning portfolio. Player feedback is incredibly positive already and we expect Book of Darkness to make a big impact."
Play Book of Darkness at the Brazino777 Casino
One way or another, this is not the game you want to miss. This new-gen RPG slot won't just give you the chance to increase your balance but it's also among the most entertaining software of 2020. As the slot is brand new, it can be challenging to find where to play Book of Darkness. By the way, your best chance if you stay tuned with Brazino777 Casino, and check the new arrivals. Discover dark magic, search, or the mystical books while you personate a superhuman hero or villain. And, if you would like to learn more about a site where you can find the latest online slot games day by day, take a look at our Brazino777 Casino Review.