Gambling news
UK Awards Pool Betting License for FantasyBet to Viral
5th November 2015
Viral, the well-established white-label multi-channel casino and betting solutions provider, has acquired the UK pool betting license to release its daily fantasy sports (DFS) operator brand called FantasyBet in the UK market. Viral is also licensed by the government of Curaçao and is legally authorized to carry on online e-gaming operations there.
Some original features including the 'Flash Mode' is going to be exhibited in FantasyBet, where players can set up and submit a team for recognition and probable prize winnings within a short time period of three minutes. This will give players an enriching experience of the social gaming and in-play entertainment elements of the game. Besides, the time-sensitive engagement will add to the excitement and anticipation to the players' experience. Viral is launching this service so as to be one of the beneficiaries of the current high growth levels in the live DFS market of UK and also throughout Europe. According to latest media reports, the trend has seen massive expansion in the USA too.
"Our daily live games use the same premise as traditional season-long games," said FantasyBet's director, Viktor Enoksen. According to him, this will make it easy for players of season-long games as they can transfer to daily game formats swiftly without learning new game rules. Besides, unique game features e.g. Player List games will challenge each fantasy manager so that they can put their fantasy football skills and knowledge to the test.
As quoted from Daniel Eriksson, CEO of Viral, "Season-long fantasy football has been popular for many years, but short-term fantasy sports and social gaming products that typically last for one game week are growing in popularity." He said that they linked FantasyBet to a modular platform and their API connection technology was a major part of making the integration work effortlessly, demonstrating the versatility of Viral's technology platform.
Duvessa loves experimenting with diverse professional attachments, the latest apparently being Gambling Herald. She enjoys travelling and meeting new people and cultures, but that does not keep her from staying true to her roots.
Hot Topics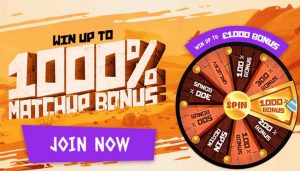 The Eagle Spins Casino match bonus can earn you up to 1000%. Start your online ventures with a spin on the Bonus Wheel at this fascinating next-gen virtual slot parole.