Gambling news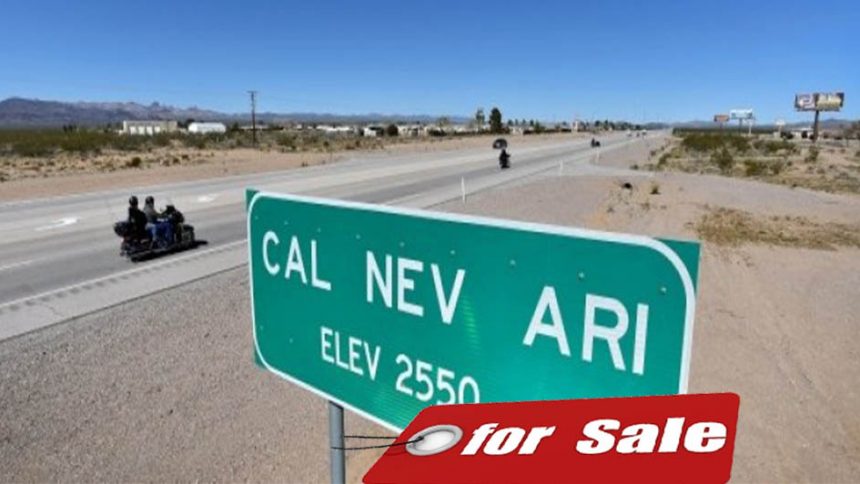 Town is for Sale, Buy Your Own Las Vegas Casino or a Marijuana Resort
28th April 2016
According to online casino news in the US, there is a small desert town in Nevada, Cal Nev Ari, where you can buy a mini version of Las Vegas Casino. The value of the property is 'only' $8 million including an entire town with its own smokey casino.
The 640-acre town encompassed by mountains has its own restaurant, motel and a mobile home park situated quite close to Vegas. The area has more hidden potentials, as the further 520 acres has not been used yet.
Cal Nev Ari was built back around 1965 and has wide variety of businesses, moreover the seller is planning to develop other facilities included in the sale. Based on the results of 2010 census the entire population of the town was about 244 at that time.
The origin of the town's name derives from a syllabic abbreviation of the three surrounding towns; California, Nevada and Arizona. The whole concept of the place has been created from scratch by a couple, Nancy and Slim Kidwell who told in a report, they faced extremely hard conditions at the beginning, starting with searching for water in the Colorado River and the lacking power.
The Town of Airplane Hangars or the Next Possible Mini Las Vegas Casino
As the CNN report revealed, there have already been many interest regarding this bargain, however no deal has been made yet. As it was detailed further, there are several unique ideas in terms of the town's further destiny. Some entrepreneurs want to build a marijuana resort while others intend to develop the place into a retirement community.
At that time when the small town was built, it was used as an airstrip in the World War II by General George Patton. It has become a residential park with a runway by now, and most of the houses there has hangars on their properties.
So it looks like people could take off and land from their living room, if they had their own planes. The maintenance of Kidwell Airport which was the main feature of the town which is also under the deal. Actually, the place has many potentials and the developers, Nancy and Slim Kidwell expressed their hope to find someone to carry on the further improvements.
So anyone looking for future investments should consider this deal because creating something exceptional could boost the business in the old town. And what could be more fun than buying a place which could be turned into a spitting image of Las Vegas Casino?