Gambling news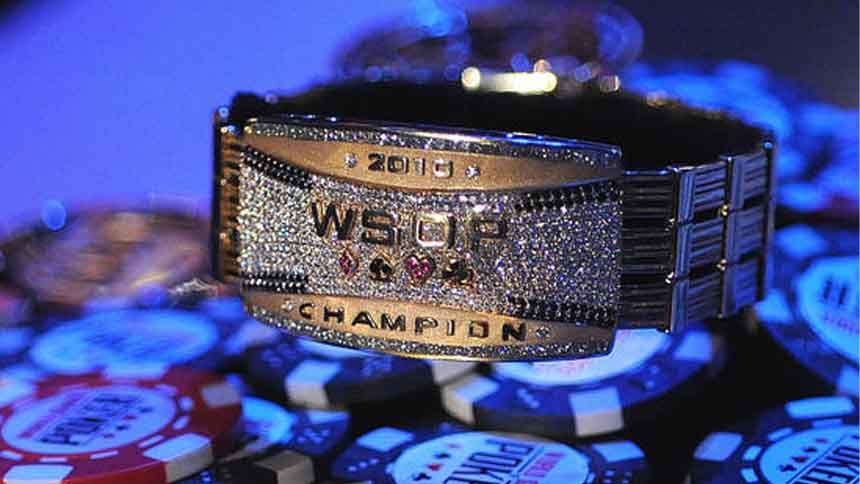 The 2020 WSOP Summer Tournament Takes Place Online
15th June 2020
Image source: Photos by flipchip / LasVegasVegas.com / CC BY-SA via Wikimedia Commons
As the event cancellations came, the world of gambling had to say no to a lot of outstanding acts. Anyhow, the 2020 WSOP Summer Tournament will take place on an online platform. GGPoker will also participate in the organization.
As you can read in the latest gambling news, a lot of casinos got permission to open their gates next to countless safety measurements. So, we are curious when we can see the next poker tournament. Since football and other sports are permitted and the landbased casinos open one by one. (This could be a perfect opportunity to organize a Texas Hold'em tournament as well.) And it is! Unfortunately, not the way how we expected.
The bad news is that we cannot see our beloved cardsharks at the poker tables. The good news is that there will be a two-month summer World Series of Poker Online tournament.
The 2020 WSOP Summer Tournament starts on the 1st of July
We were worried about the 2020 WSOP Summer Tournament. Will they organize it at all? Will it is delayed or what's gonna happen with one of the biggest poker events. Ty Stewart the act's executive director also shares our vision as he said: "It wouldn't be summer without WSOP".
Even if we can't root for our favorite poker faces this year, we still can watch the tournament online. Since the whole 2020 WSOP Summer Tournament will be organized only on an online platform. Anyhow, the participation is still only available for players from New Jersey or Nevada.
The first month will be about all the players, there will be one bracelet event each day that includes 85 gold bracelets. Thus, in the reflection of the few participants, the first round can be rewarding even the amateurs.
WSOP will partner with GGPoker Network to make their first Online Summer Tournament memorable
WSOP and GGPoker see an opportunity in this rough situation. Daniel Negreanu said, "Bringing this experience online will open the door for a new generation of poker players to feel the rush of competing for the game's biggest prize."
They anticipate a great success regarding the 2020 WSOP Summer Tournament. Their previous common project saw nearly half a million entries and had a $135K prize money. We can expect an even bigger show this July.