Gambling news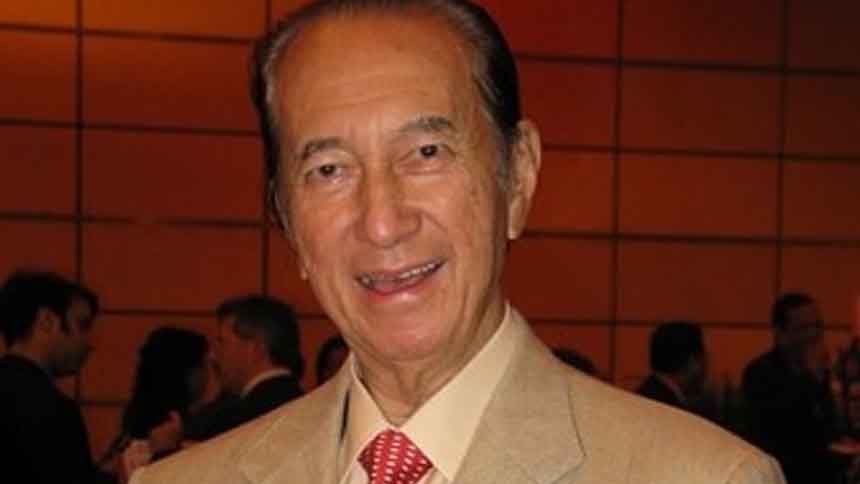 Stanley Ho, the Father of Macau Gambling Died at Age 98
26th May 2020
Stanley Ho in 2006 – Image source: Flickr
Stanley Ho was more than a businessman. He was the founder of the Macau Gambling Empire, a ventured, who never played on his casino floors. Stanley became a legend in gambling circles. After years in a bad health condition, he passed away on the 26th of May, on Tuesday.
Stanley Ho was known as the Chinese Godfather or as the King of Gambling in every related circle. He built out and ruled the gambling monopoly in Macau for 75 years during his long life. But he was also involved in many other businesses trough Shun Tak Holdings. Even more, we can declare that as we know Macau nowadays (As Asia's gambling capital) is because of Stanley's hard work and unbelievable connections. His personal life was adventurous as well, as he has 17 children from 4 women. He was also an outstanding ballroom dancer.
How Stanley Ho ruled the gambling monopoly in Macau
He started his studies in Hong Kong, however, he never was a Chinese schools' favorite. Later he achieved a scholarship to the University of Hong Kong. By the way, he never finished university as the Secon World War have been started and Japan took over Macau.
After that, he started to work for a Japanese company, but during the soulless work he also started smuggling luxury goods. Later, from the money he collected, he invested in kerosene and founded a construction company. That happened in the '40s during and after WW2. His young years were pretty busy, he was working on a lot of territories, but after he married his first wife, he had a clear direction.
From that point, he started to invest in the entertainment sector and slowly obtained all the connections, (both with the wealthy businessmen and both with the triad) to build out a total gambling monopoly. And finally, by the start of the '80s, he succeeded.
Stanley Ho's achievements
He received countless awards and other forms of honor in his late years. Many will remember him more like a man of Macau than a Chinese gambling-lord since he made a lot to make Macau a worldwide recognized gambling capital. Meanwhile, he started a lot of programs whose aim was to make Macau's citizens' lives better. He was also known for his love for salsa, tango, waltz, and cha-cha-cha as he was a well-known ballroom dancer. Thus, he founded countless dance and art events in Hong-Kong and Macau as well.
While he was famous for that he never gambles, he loved to attend horse races, he also had many world-class racehorses, who won the biggest runs of Hong-Kong.
He retired from the chairman position 2 years ago. Since then, we didn't hear many things about him. Anyhow, no one will forget Mr. Ho who was ever related to Macau or connected with international gambling circles.
In conclusion, it's not a surprise that all the latest gambling news is full of this tragedy since Stanley Ho was one of the most recognized figures in the world of gambling. Even more, Macau, as we know it, is the creation of this man. He was the man of art, culture and mostly people.