Gambling news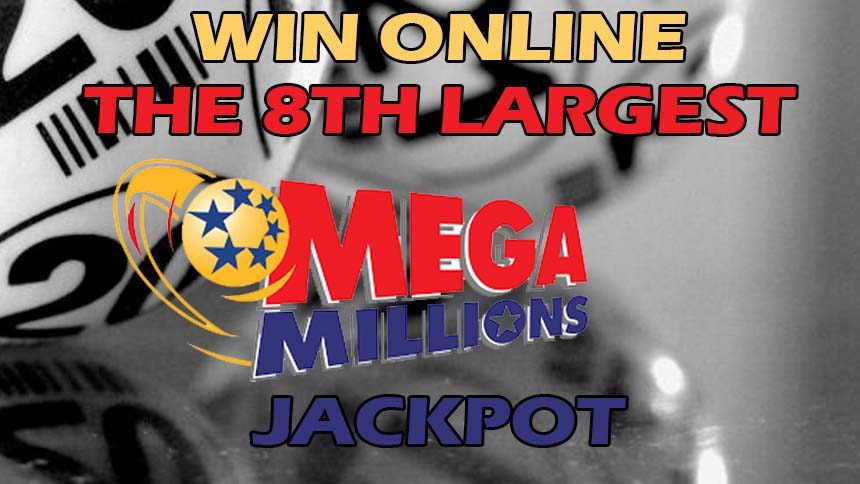 Play Online to Win the 8th Largest Mega Millions Jackpot From Any Part of the World
8th January 2021
This Friday you can play for the 8th Largest Mega Millions Jackpot of Planet Earth. It's a big thing since we couldn't saw a Top 10 prize since the early summer of 2019. This time, the prize is nearly half a billion-dollar, and if there won't be any 6 number ticket this week, it will be even larger. So, let's take a closer look together at how you can join these historical ventures online.
In the latest online gambling news, we not always pay enough attention to the most popular and traditional form of wagering. So, today we will focus on the lottery, even more, on the online formula that lets you go for the biggest jackpots of the globe.
The 8th Largest Mega Millions Jackpot is Only the Tip of the Iceberg
This Friday Mega Millions draw will be historical. It will be the 8th Largest Mega Millions Jackpot of all times with its nearly half a billion US dollars. Despite 2020 counted a rich year for lottery players as five jackpots have been awarded, (among them a fascinating $410 million which was the biggest Mega Millions prize of the year), the high number of players are constantly boosting the prize pool. Even more, this is true for all the biggest online lotteries. 
But what can you expect exactly in numbers? We can surely say that in 2021 most of the large lotteries will include jackpots over $400 million. Even if it's not likely that this year's Mega Millions jackpots will hit the record sum which was $1,537 billion in 2018, 2021 still seems a promising year for lotto players.
How to win the Largest Jackpots Online From Any Part of the Globe?
First of all, you will need to pick one from the online lottery sites, like theLotter or Lotto Agent. Then, after a short registration process, you can choose the lottery you want to play. Fill the online lottery ticket with your favorite numbers, click on the confirmation, and… That's all… All set!
One way or another, the possibility to play Mega Millions, PowerBall, or even the El Gordo, the Spanish Christmas Lottery, and much more, worth your attention. This simple and safe process is only the icing on the cake. So what are you waiting for?
In summary, even if the odds of guessing the six winning numbers of the Mega Millions Jackpot are 1 in 302,575,350, it's worth a try. Even more, it does not require any effort since you can play the lottery online within a few clicks. Don't you believe it? Then just take a glimpse at our theLotter Review.