Gambling news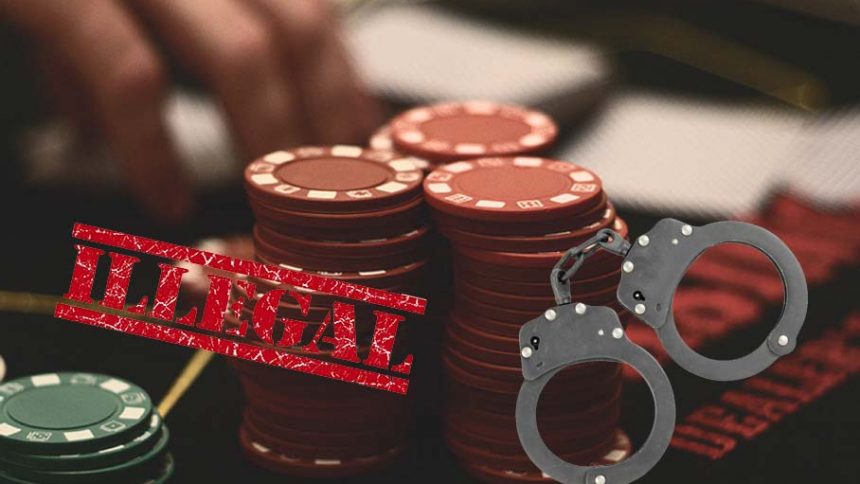 Off-Shore Network of Illegal Gambling in New York is Busted after Scooping Millions
27th May 2016
A huge network of illegal gambling in New York was busted by the authorities. The illegal off-shore gambling network stretched from New York to Costa Rica and involved 46 staff and 320 bettors.
According to US online gambling news, Illegal gambling in New York proved to be very lucrative for 46 people from three states. It turned out that they established an off-shore gambling network which brought tens of millions of dollars in wagers annually. When they were arrested, authorities could seize only $2 million.
Bergen Country Prosecutor Gurbir S. Grewal claimed that agents and bettors used offshore 1-800 numbers to monitor and place bets. Agents oversaw individual bettors, collected lost money and paid out winnings.
It is a known fact that US online gambling laws are quite strict when it comes to online operations. Therefore, the gang established a complicated system to carry out the illegal New York and New Jersey sports gambling activities. There are dozens of package holders (agents) identified throughout the New York/New Jersey area.
The leader of the gang Robert "Elvis" D'Alessio operated the illegal gambling enterprise mainly in Bergen County, New Jersey.
The gang cooperated with more people around the USA in order to be able to keep the flow of illegal gambling activities smooth. For instance, D'Alessio and his former brother-in-law Esteban Cueli conspired with a businessman called Enrique Larach to operate in Miami and launder money.
During the operation to pull down the gang, Bergen County Prosecutor's office, New Jersey State Police, Bergen County Sheriff's Office, Broward County Sheriff's Department, the Miami-Dade Police Department and the New York City Police Department worked together.
Considering the high number of New Jersey online casinos, it can be stated that the New Jersey is quite liberal in terms of online gambling laws. On the other hand New York online gambling laws are stricter. It is a matter of wonder whether the looseness of New Jersey online gambling laws will help the members of gang or not.