Gambling news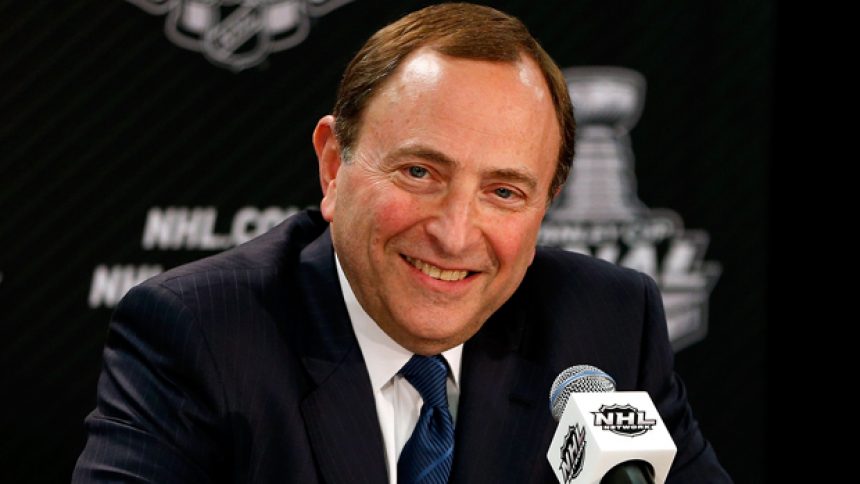 NHL Commissioner Gary Bettman Wants Share in Gambling Activity
24th August 2018
Stretching only a few months ago, the US Supreme Court issued a lift on the federal ban of gambling. Not only did it benefit all states wishing to gamble outside of Nevada, but it will introduce sports betting. Now, for many, there are positives and negatives to take from this. NHL commissioner Gary Bettman has had his say, and he doesn't seem all too pleased about it. Let's take a look. 
If you have been following the latest online gambling news, knowing the lift on the federal ban will be all too easy to recall. Surely, you will also have crossed an article with a list of states now hosting sports betting. Whether it be online or in casinos, the gambling future is bright for the US. However, the NHL commissioner has had his say on the matter.
NHL Commissioner Gary Bettman Speaks Volumes
Talking with guest host Larry Lage in the latest episode of "PodcastOne Sports Now", Bettman claims that the NHL must demand a cut of the profits. Whether it be intellectual property, data or videos used from games, he will be fighting for the league to share some of the riches.
Here are a few words from the podcast, in which the NHL commissioner spoke his mind:
"We've historically been opposed to extending sports betting on our game, and, emotionally, I don't think that's changed,"

"However, it is a fact of life in light of the Supreme Court's ruling, and it'll be up to states to decide whether or not they're going to enact sports betting."

"From our standpoint, we believe that that whether it's our intellectual property or data, whether it's video of our game, we have important assets.

And if somebody is going to avail themselves or want to avail themselves of those assets in order to conduct their business, then we're going to need to have a negotiation."
Will the NHL actually benefit from gambling profits? That is a good question. If it is anything similar to the English Premier League than the NHL would see a massive rise in revenue.
The Premier League clubs all receive millions of pounds yearly for competing in the league. Sky Sports has made a deal with the league about the publication of live matches. To watch games in England, there are three choices:
Go to the game
Watch the game in a pub which facilitates the matches
Subscribe to Sky Sports to receive all the broadcasting channels showing the game
NHL commissioner Gary Bettman was also asked about a potential NHL work stoppage, which could happen in a year's time as the league and NHL Players' Association each have an opt-out. The current Collective Bargaining Agreement runs until September 2022.
"It takes two sides to avoid a labour dispute,"

"Whether or not it's a strike or a lockout, it's the same thing. It just means you haven't been able to reach an agreement."