Gambling news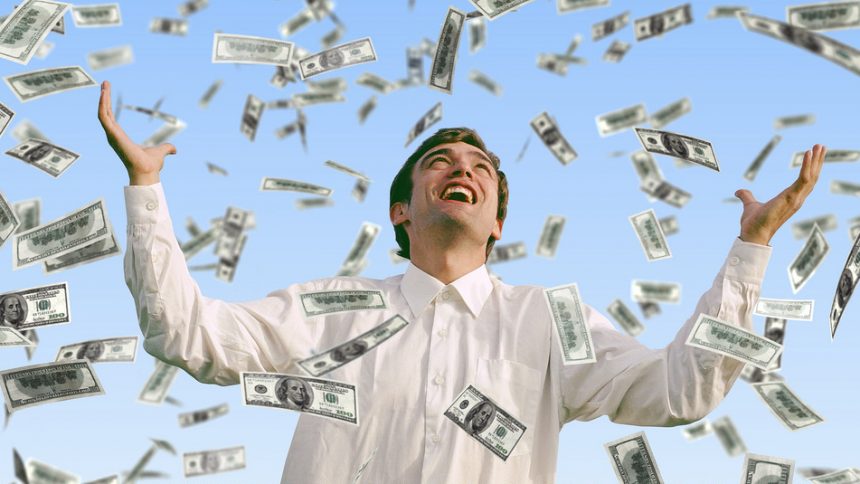 National Lottery Jackpot Grants £32m to a Couple
24th February 2016
The mystique date, 13th proved to be the luckiest one for the thrilled couple who won an incredible £32 million with National lottery jackpot. Peterborough couple won the big prize of National Lottery Jackpot which was the second biggest jackpot in this month. Moreover, they are the 85th lotto millionaires since October.
It seems that they were the 'lucky ones' among the 44 million other who did not win. Odds seemed against them; however they scooped an incredible £32 million overnight.
All the six numbers on Saturday's draw they played led them to the well-deserved victory. Their National Lottery winning numbers were: 15,16, 23,39,48 and 59.
As we wrote earlier about the
super-winner jackpot and lottery numbers
in Powerball, it is worth reading our article again in order to make interesting comparisons. (Or just to memorize the possible winner digits until the next draw.) One of the winning numbers was mentioned in that article too. Will you find that?
What is for sure, the couple is already in UK National Lotto's history. They are also some of the blessed ones who managed to win, after Camelot Group made massive changes in the lotto rules.
Drastic Changes In The Rules Of National Lottery Jackpot
Camelot Group, the operator of the National Lottery did something really wrong, according to lottery players. Many people have given up their venture into fortune through National Lottery due to drastic changes which have been put into effect recently. The odds are really against players now.
As it was said by Camelot, modifications were designed in order to increase the number of mega-jackpot prices and to provide more money to the National Lottery.
One of the biggest and more drastic adjustments was adding 10 additional balls to the traditional 49-ball system. Camelot said by adding those balls, the average jackpot was tripled. The spokesman of National Lottery claimed with the new rules, there are more millionaires.
Although, by increasing the number of balls, the number of odds in winning is decreased. That must have been quite surprising for lottery players, since their odds to win dropped from 1 in 14 million to 1 in 45 million. In other words, you have a better chance to embark on a space adventure with Richard Branson than winning the National Lottery. Therefore, you should rather play online lotto without leaving your house. All you have to do is heading to theLotter and play online lottery easily. If UK National Lottery winning numbers are hard to guess, you can play online Powerball regardless of your geographical location and try your luck to win millions like the lucky couple who scooped £32 million without any significant effot.