Gambling Fun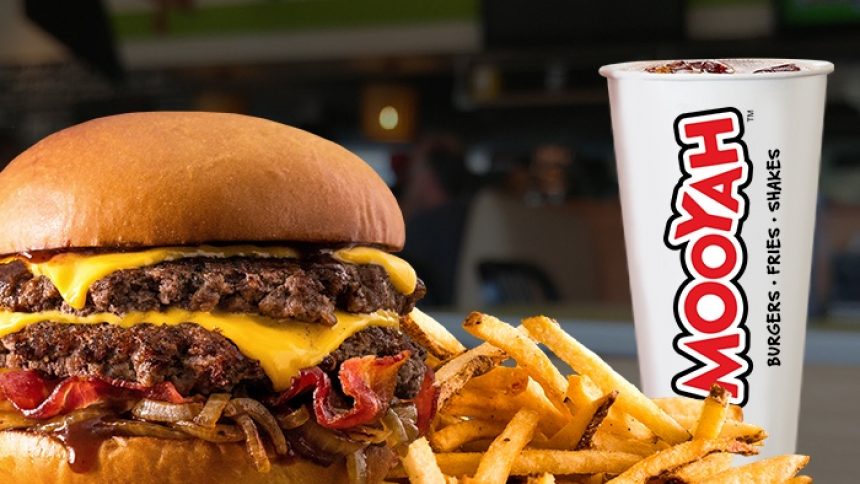 Mooyah Will Become the First Casino Restaurant
26th September 2018
Who's up for a burger? Mooyah Burgers, including fries and shakes, is a fast casual burger restaurant. It is considered to be a "better burger" chain as the quality if actually there for tasting. Well, if you want to play a casino game with one of these mighty meals, you can now do so in Rhode Island. The Tiverton Casino Hotel are the first to bring this non-traditional way to table games. Let's take a look. 
The partnership between Mooyah will be the first of it's kind acting as a casino restaurant. Not only that, but the company see's Rhode Island as a potential gold-mine for quality burgers. If you want to know what other states recently legalised gambling in the US, you can do so at the latest online gambling news.
Why Gamble on Mooyah?
Why indeed? Well, as it happens, the Tiverton Casino Hotel location is owned by franchisee BD Patel and was lead by Mooyah development agent Jay Hummer. With a history together, there was no doubting a lack of quality. Here's more from Hummer:
"There has been a lot of buzz in the Tiverton community since they first broke ground on the casino and hotel a little over a year ago and we are thrilled to be a part of it,"

"This gives us the chance to serve a variety of people both from the area and coming in town to visit, which helps continue our mission to spread the Mooyah experience even further throughout the northeast."
Not only that, but Michael Mabry, president and chief operating officer of Mooyah, also had his thoughts on their new location:
"We are excited to bring the best burger you'll ever put in your mouth to Rhode Island for the first time,"

"We have been well received in the northeast and this new location inside the Tiverton Casino Hotel is an example of the innovative approach we have to finding viable real estate opportunities where our franchisees can thrive."
Quick Summary Of Mooyah
Should you ever go have a meal at Mooyah, here's what is to be expected. Guests have a variety of choices concerning the bun they would like for their burger. Each burger can be topped off with a selection of 5 different cheeses. Should they wish to, guests may also want to dig into Applewood smoked bacon and sliced avocado, along with nine free veggie toppings and 11 free sauces.
Feeling hungry yet?
In my own opinion, I believe that introducing a burger-lounge to casino games is brilliant.