Gambling news
Mohegan Tribal Gaming Authority May Open Casino in South Korea
30th November 2015
Mohegan Sun, the Mohegan Tribal Gaming Authority (MTGA), has submitted its bid for a casino license in the East Asian country of South Korea.
Bobby Soper, CEO of Mohegan Sun, confirmed about this on Friday in a phone interview. He flew from Connecticut to South Korea this Wednesday to respond to the government's request for casino proposals that were due on Friday. As stated by MTGA officials this spring, they were discussing with the Incheon International Airport Corp. about the development of a $1.6 billion entertainment complex beside the airport that serves over 45 million visitors annually.
MTGA plans a $5 billion project over a period of 20 years. The South Korean government is going to give out 1-3 casino licenses next year, including as much as two in the Incheon area, according to Soper. A field of 17 proposals had previously been brought down to nine, of which six are in Incheon. Soper said that he did not know about the total number of proposals.
Soper admitted about their grouping with the South Korean company KCC Corp. that specialize in chemicals and building supplies. KCC Corp. has acquired a 24.5% stake in the project. Soper said, "They're a perfect complement. Not only do they have experience in development and contracts in Korea, but they're also aligned with our core values of community and relationships, transparency and integrity."
Plans Set for Mohegan Tribal Gaming Authority Casino
"Inspire Integrated Resort", the proposed project, is said to include three hotels with 1350 rooms in total, an indoor-outdoor theme park, one of the largest entertainment venues in Asia, luxury retail space of 200,000 square feet, convention and meeting space of 120,000 square feet, a number of restaurants and nightlife arrangements, and a foreigners-only casino. 97% of the project area would be allotted for non-gaming amenities.
MTGA will get a great opportunity to showcase the entertainment-driven nature of the Mohegan Sun brand on an international platform if their project gets approval, said Soper. After their officials present the project to the South Korean government, they will get to know about the government's decision in January or February. If it is positive, MTGA along with its partners will complete the project's first phase and open it within early 2020.
According to Soper, the Incheon airport is constructing a new terminal that aim to accommodate as much as 60 billion passengers every year. "This opportunity makes sense for us. The demographics and the market are extraordinary. Our values are in line with what the South Korean government wants to accomplish in terms of tourism. It's a huge opportunity to leverage those volumes," commented Soper.
Image source: NBC Connecticut
Duvessa loves experimenting with diverse professional attachments, the latest apparently being Gambling Herald. She enjoys travelling and meeting new people and cultures, but that does not keep her from staying true to her roots.
Hot Topics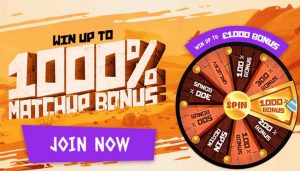 The Eagle Spins Casino match bonus can earn you up to 1000%. Start your online ventures with a spin on the Bonus Wheel at this fascinating next-gen virtual slot parole.