Gambling news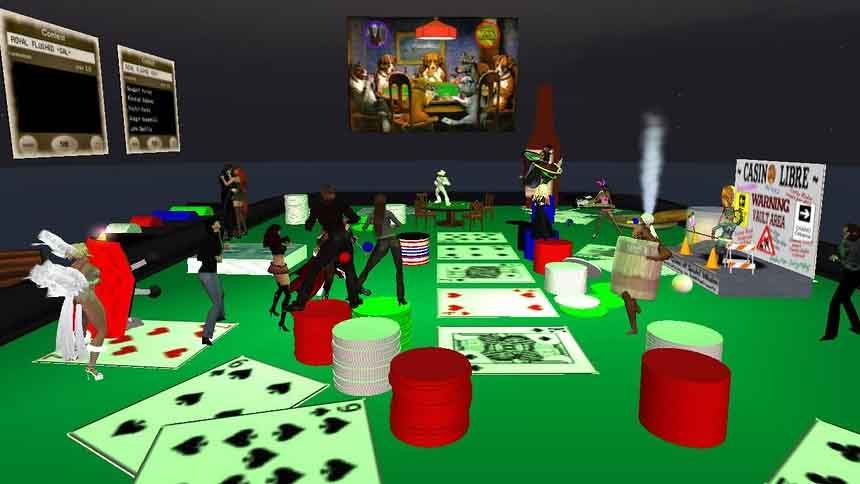 MMO Slots: Native Gaming New Monster Capturing Mechanic is in the Development
5th June 2020
Image source: Flickr
In the gambling industry, we can welcome a new sensations week by week. This time, we will talk about Native Gaming's newest development. Their upcoming MMO slots will rewrite the spin and win cliche and bring gambling to a brand new level with the "Monster Catching" mechanics.
Native Gaming Casino is a quite new and unique gambling site on the market with a Curacao license. They appeared in 2019 but since then, they introduced a new form of entertainment to the gambling industry. They do not simply have countless online slots and other casino games but features that you haven't even heard about before. For example, you can be the "house" itself! Anyhow, it would take another article to completely describe them, so just take a look at their official site if you would like to learn more. Even if they don't have as many markets and gambling options like the 1xBET Casino but their spectacular platform worth's your attention.
How should we imagine MMO Slots?
MMO is an acronym for Massively Multiplayer Online. Basically all the video games where all the players share a common virtually belong to this category, like the GTA Multiplayer, World of Warcraft, Pokemon GO, or the Second Life. Still, it sounds a bit weird for the first time if we can hear MMO Slots. How should we imagine that?
First of all, the game will be an individual program where you can choose from different slots in-game. But that's not everything. Over the common platform for all the players, they will also bring a new form of wagering to the gambling market. With a unique Monster Capturing mechanic, (that you can mostly know from Pokemon Go). Instead of the boring casino-style spin and a chance to win games you can collect monsters to make them battle. If you win in the real cash games, you can hit huge jackpots just like in any other online casino game.
The punters' fortune will be based on the RNG just like in the case of slots. So, the point of the game is the same, but in a brand new form. One way, or another, it seems like that slowly but surely we will enter a new era of online gambling.
The project is bigger then you would think for the first time
The game release will be bigger than it sounds. As there is a new partnership between between Native Gaming and Atari, the first of the MMO Slots will appear with Atari's new cryptocurrency token. Even more, Black Dog Venture will also join this partnership. The three company is working together to create this unbelievable gambling platform. You can imagine… We are all sitting on pins and needles, how this will shake out.
When can we start playing the first MMO Slots?
Unfortunately, Native Gaming didn't state about the release date. However, according to the latest gambling news, we can expect the game within a year. There is a lot of work to properly build up an MMO world. And as MMO Panda will include real cash games, they must create a super-stable platform. That takes a lot of testing. Thus, a lot of time… Anyhow, they until then they are waiting for us with a generous welcome bonus, to keep the site warm.
Native's Gaming first MMO slot will be called MMO Panda and since April the game's trailer is also available via Youtube: