Gambling news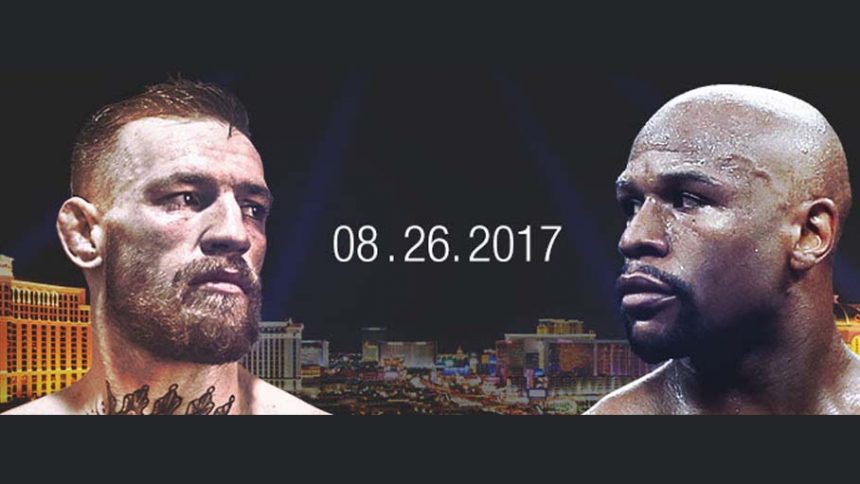 Mike Tyson's Stance on Floyd Mayweather vs Conor McGregor Betting Odds
26th July 2017
The boxing legend Mike Tyson, also known as Iron Mike, has rubbished the winning chance of The Notorious against The Money. We will take a look at the Floyd Mayweather vs Conor McGregor betting odds to see whether Tyson's predictions overlap with the online betting odds.
Boxing fans have been searching internet to find out the best Floyd Mayweather vs Conor McGregor betting odds since the fight in Las Vegas was announced a while ago. It is the biggest fight of the year; there is no doubt about that. And celebrities take their chances to join this historical event, which will take place on August 26, showing support to their favorite fighters.
The last celebrity who got on the bandwagon to comment on the Mayweather vs McGregor Vegas odds is the former boxing legend Mike Tyson. "The baddest man on earth" said in a podcast that the Irish mixed martial arts fighter McGregor doesn't stand a chance against Mayweather who won all 49 of his previous fights during his professional career. Tyson emphasized the fact that boxing and MMA are different ball games. "McConor (this is what Tyson calls McGregor) put his dumba** in a position where he's gonna get knocked out because this guy's been doing this all his life since he was a baby," said the former boxing legend.
"McConor can't kick and grab and stuff so he won't stand much of a chance. McGregor took the biggest sucker rules in the history of boxing," Tyson claimed, according to the latest online gambling news. But, is the Iron really right about his Mayweather vs McGregor prediction? The best way to come up with a reasonable answer to the question of "Mayweather vs McGregor: Who would win?" is assessing the weaknesses and strengths of both fighters and looking at the current Floyd Mayweather vs Conor McGregor betting odds.
Mayweather vs Mcgregor: Who will win?
Floyd Mayweather seems to have the upper hand in the fight which will take place in Las Vegas next month. The Money's biggest advantage is that he has stepped on to the ring in Lightweight 49 times and won all of these fights, including the ones against Manny Pacquiao. On the other hand, this will be McGregor's first professional boxing competition. The Irishman is one of the biggest names in MMA history but he won't be allowed to use his killer kicks in a professional boxing competition.
McGregor's response to Mayweather's huge professional advantage is his superior physical condition and enthusiasm stemming from his young age. The Notorious is 11 age younger than his 40-year-old opponent. As a matter of fact, Mayweather bid adieu to professional fighting after he defended his welterweight titles against Andre Berto in September, 2015. However, as his nickname suggests, he is in love with money and doesn't mind competing against a much younger opponent as he is expected to make at least $100 million.
McGregor is young and confident enough to mess with Mike Tyson on Twitter. "That's nice Mike," he wrote in response to Tyson's negative comments. "But you're looking at the new Don King here, son. Money is mine."
Earlier this month, the two fighters came together at a press conference in Toronto. McGregor was quite vicious in his trash talk, whereas Mayweather preferred keeping his cool. The Irish fighter seemed way more excited about the fight than Mayweather. But the very essential question remains unanswered: Is there menace or fear in his tone during this trash talk? Hard to tell.
Do Floyd Mayweather vs Conor McGregor Betting Odds Indicate Reality?
One of the best USA online casinos Bovada Casino and Sportsbook (Check also Bovada Casino Review) favors Mayweather against McGregor. According to Bovada's Floyd Mayweather vs Conor McGregor betting odds the American fighter's odds are -550 (1.18) while his opponents to win the fight are scaled at +375 (4.75). Click to bet on Floyd Mayweather vs  Conor McGregor in the USA and Europe online!
McGregor has been involved in verbal fights on social media with Mike Tyson and Golden State Warrior's Draymond Green who have indicated their supports to Mayweather. Renowned athletes and online betting odds are against him. But does he actually have a chance against Floyd Mayweather?
Although he will step on the ring in the underdog status, his triumph wouldn't be a shocking surprise. As a bettor you have two options: Either you will bet on Mayweather to stay on the relatively safer side or take risks for bigger profit and bet on McGregor. The Irishman's energy and enthusiasm proves that betting on the Notorious is not as risky as it is claimed. Either way, betting on Mayweather vs McGregor online will give bettors a reason to get more excited about this huge boxing event.